How to configure Contact Us form
Step 1: Login to your Magento 2 backend
On the Admin sidebar, click Stores. Then under Settings, choose Configuration.
In the panel on the left under General, choose Contacts.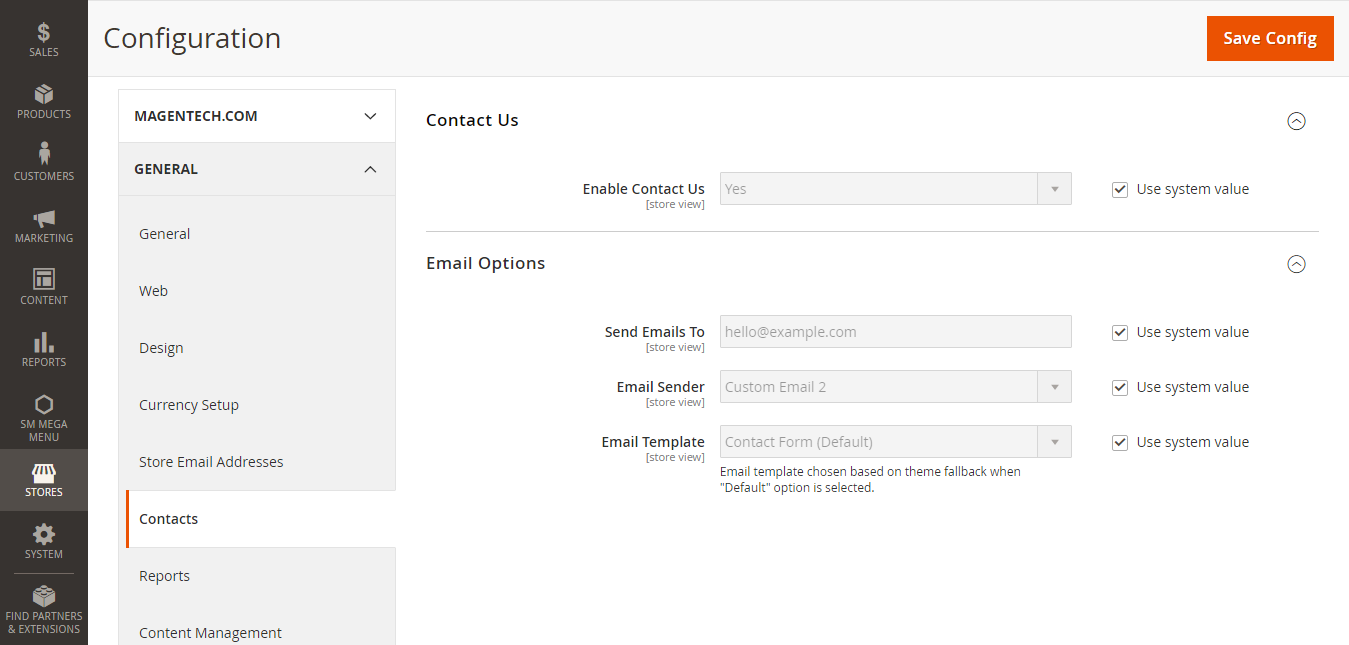 Step 2: How to configure Contact Us form
Expand the Contact Us section. If necessary, set Enable Contact Us to "Yes"

Expand the Email Options section. Then, do the following:

In the Send Emails to field, enter the email address where messages from the Contact Us form are sent.
Set Email Sender to the store identity that appears as the sender of the message from the Contact Us form. For example: Custom Email 2.
Set Email Template to the template that is used for messages sent from the Contact Us form.
When all the steps aren't done, click Save Config.
Step 3: How to customize Contact Us form information
On the Admin sidebar, click on Content. Then under Elements, choose Blocks.
Find the Contact Us Info block in the list, and open in the Edit mode.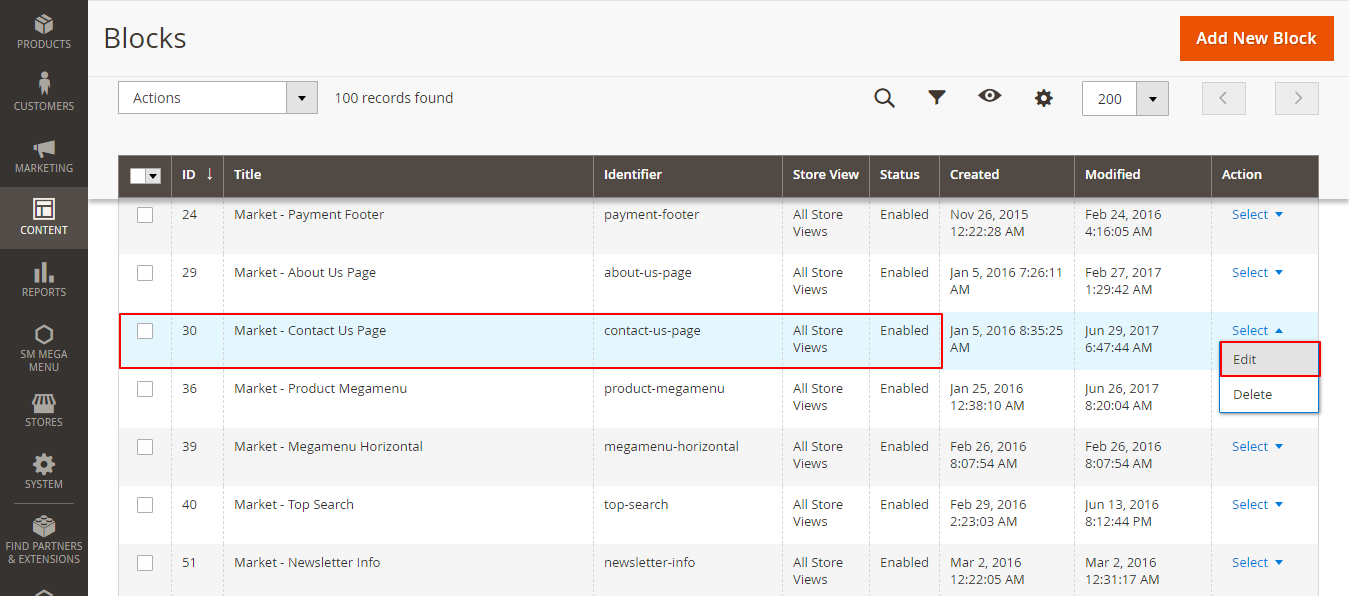 Scroll down to the Content field, and make any changes necessary.

Use the editor toolbar to format the text, and add images and links.
Click on Show / Hide Editor to work directly with the HTML.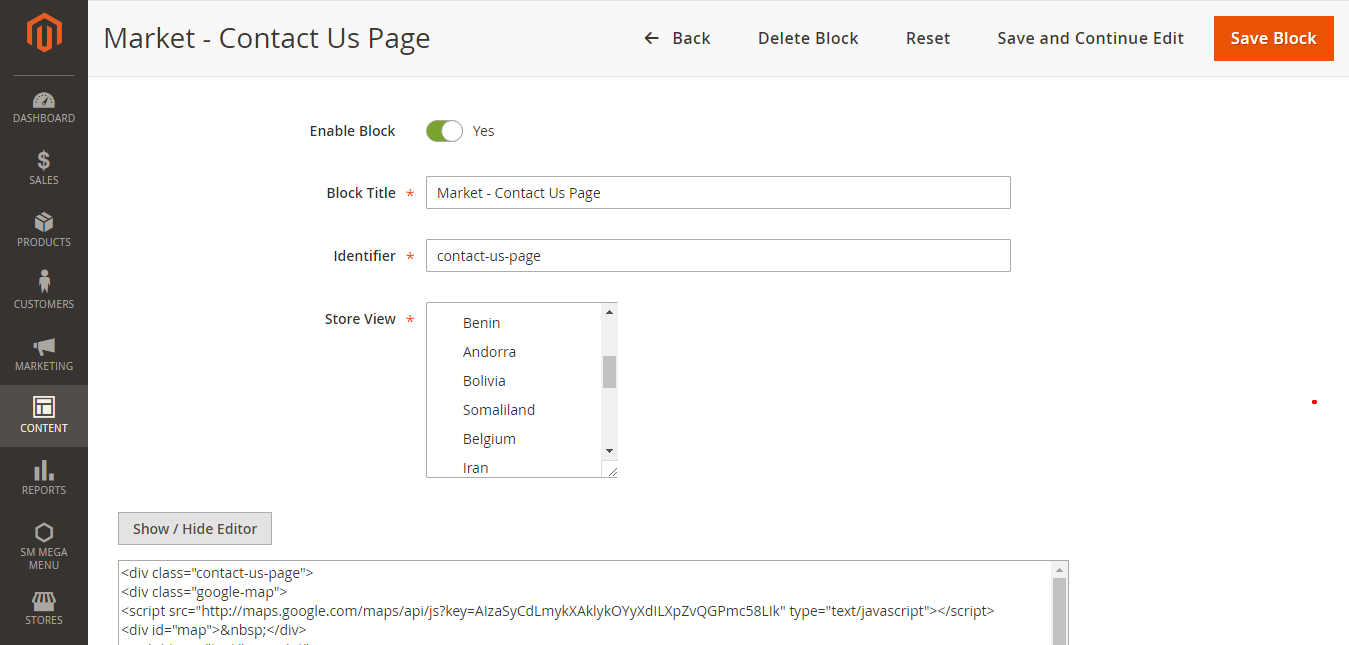 After setup everything, click on Save Block to get all done.
Step 4: How to change text in the Contact Form
To change the description text in fields like Your name *, Your email* to your own language or suit your need, please go to app/design/frontend/Sm/theme_name/Magento_Contact/templates > Choose form.phtml file to edit

It comes to the end of tutorial: How to configure Contact Us form and contact email address in Magento 2.