To activate the OpenCart 2 SEO URLs, please follow the steps below:
Step 1:

Activate the SEO URLs

Login to your OpenCart admin panel > Navigate to System > Settings and click Edit button

Select Server tab, select Yes in Use SEO URL's option and Save the changes.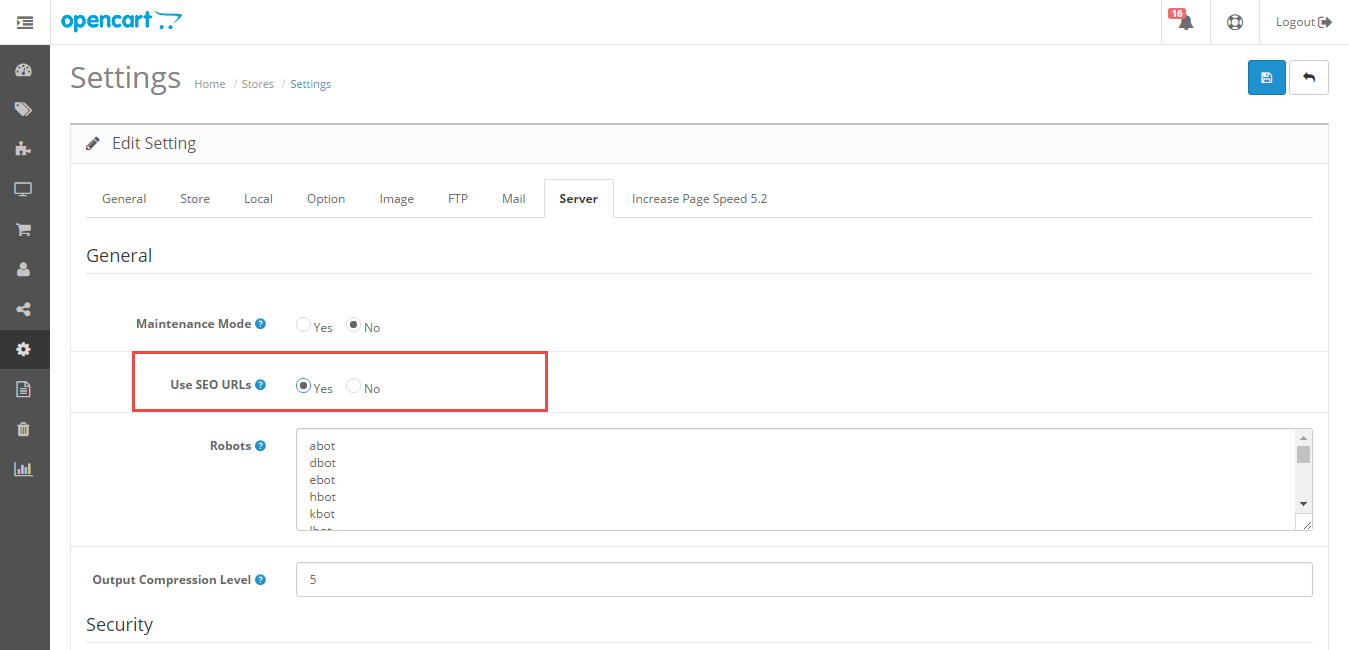 Step 2:

Configure your OpenCart 2 .htaccess File

Connect to your server via FTP using any FTP manager to rename the .htaccess.txt file. The .htaccess.txt file is included in the default OpenCart 2 package.

Find

.htaccess.txt file in your OpenCart root folder and remane its to

.htaccess

Do not remove the dot "." before the name of the file, but only the ".txt" extension of the file.

If your OpenCart 2 store is installed in web root folder, you will need to edit the RewriteBase like in the .htaccess file. Please open the .htaccess file and edit it by using any code/txt editor and locate the following code line:

RewriteBase /

In case your store is under the root of your domain name (http://yourdomain.com/opencart), you do not need to change this line. However, if your OpenCart 2 is installed under a subfolder (http://yourdomain.com/opencart/store/) you will need to change the line to:

RewriteBase /store/

Once it finished, don't forget to save the file and make sure it is properly uploaded under the root of your OpenCart 2 web directory.

Finally, we highly recommend you to fill out Meta Title, Meta Tag Description and Meta Tag Keywords for every single page for information, product, category page and any other pages you want. You can easily to find the SEO Keywords field under the General tab)

Thanks for reading!