Product source is where to get product data to show. At the previous version, SM Slider supports only catelog source, then users can select the category which they want to display. In version 2.0.1, we added media source which allows to pull data from Media source.
How to use?
After choosing media for product source, click on "add item" button to add product. You can add a lot of products as you want, you just need to fill out their information for each item. That's all, so easy to add more products.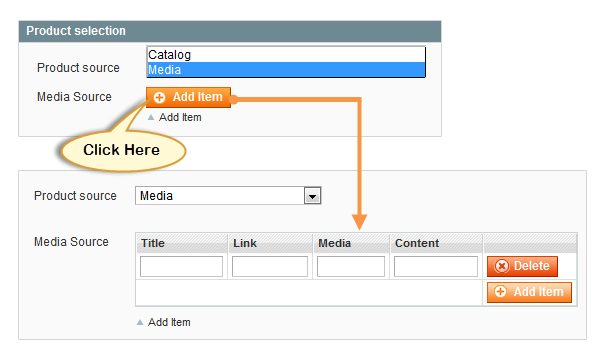 VERSION 2.0.1 - Released on 2-Nov-2013
+ Add a function to "product source": Media
VERSION 2.0.0 - Released on 13-Jul-2013
+ Support Responsive Layout
VERSION 1.1.0 - Released on 21-Dec-2011

+ Add feature: Reading images from a folder
# Fix issue in v1.0.0
VERSION 1.0.0 - Released on 07-Apr-2011
DEMO || MORE DETAIL
Hope you will enjoy these new features!
And of course, we are looking forward to receiving your feedback to improve the job. Let us know what expected things you wish for the next version, we will try work hard to make that come true.

Thanks for reading!