1. SM Instagram Gallery - Free Responsive Magento 2 Module
SM Instagram Gallery - is a very simple module to install and configure. It allows you to display photos from an Instagram account. Your photos will be displayed as a gallery with the grid layout and pop-up image when clicking on the image. Its responsive, flexible, user-friendly SM Instagram Gallery module is completely Free for your online store.
Furthermore, friendly user interface in Admin panel is totally easy for you to control every parameter we provide. Based on your configuration in this important area, your website will perform as accurately as you want. Refer to the photos we captured and specified below to see how it works.
2. Magento 2 Social Login extension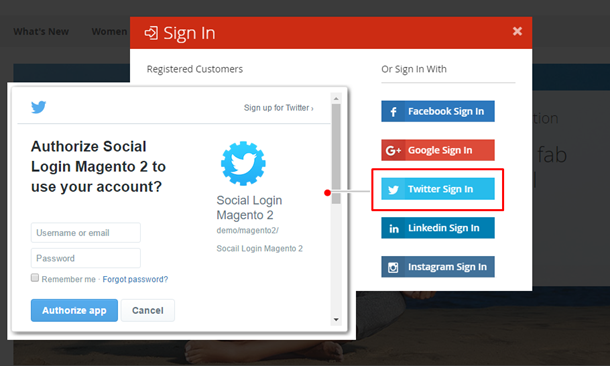 Magento 2 Social Login extension is designed for quick login to your Magento store without procesing complex register steps. Let's say goodbye the complicated registration process and ignore a lot of unnecessarily required fields.
Magento 2 Social Login extension is simply and powerful tool to integrate your Magento customer account to Facebook, Google Plus, Twitter, LinkedIn, and Instagram channel. Logging in via the social medias is the great idea to enhance your customer's satisfaction.
3. SM Twitter Slider - Free Responsive Magento Module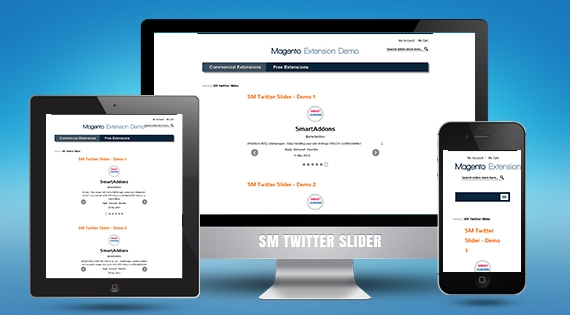 SM Twitter Slider, powered by useful features that support for highlighting any Twitter profile of users and latest Magento version.
Without paying any fee for this module, we bring to you an easy-to-use extension that shows your Twitter profile including avatar, account name, link to real profile, posting-time and the latest posts with support of two main effects are Slide and Fade, you can decide on what you prefer. All you need to do now is to download and install Twitter Slider quickly then let it do the rest for you.
The Admin Panel is very clear, easy to understand and set params based on your idea. You can decide to use auto-play mode or click into direction button to see referring items with available settings in this important area. Moreover, with the help of caching, the site can possibly run faster.
4. Facebook Comments Magento 2 Extension
Let's your customers share their reviews more easily and efficiently with Facebook Comments Magento extension. Enhance your sales conversion and credibility.
Allow customers to comment on product pages via Facebook
Engage customers for more activity and interaction
Let customers duplicate reviews on Facebook
Customize and embed Facebook comments
5. SM Twitter - Responsive Magento Module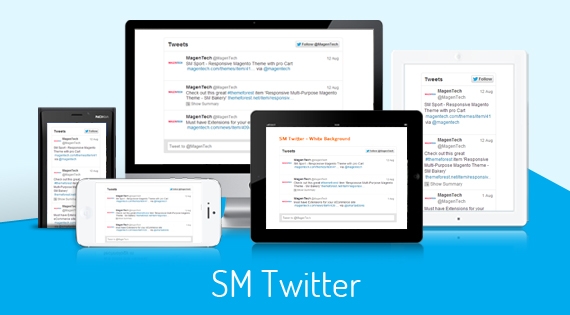 SM Twitter - The fastest way to socialize your site has been released for responsive site.
This module helps add any public Twitter timeline to your website. It provides a miniature interface showing your Tweets with full function like Twitter site. Such as: reply, retweet, favorite, follow button...
Coming with 2 nice themes: dark and light, you can choose a style for your module as well as manage the number of Tweets displayed. Beside that, SM Twitter can be placed anywhere you want, it will automatically adjust the size to fit correctly.
6. Facebook Pixel - Free Magento Extension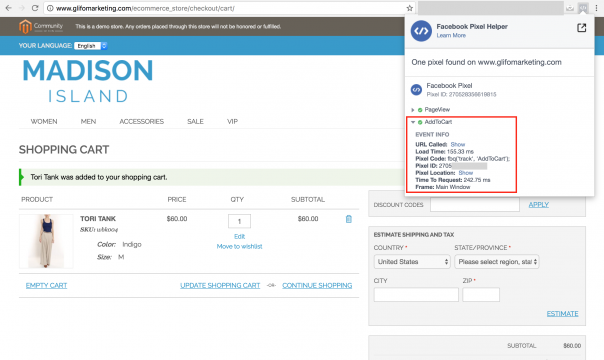 Using Facebook Pixel is completely free. This extension will install Facebook Pixel in your Magento store so you don't have to do the installation manually. By installing the Facebook Pixel code in your store, every time a customer visits a product, makes a purchase, registers to your newsletter, creates an account, adds a product to the cart or adds a product to the wish list for example, all these events will be tracked and reported to Facebook. There are 9 standard events that can be tracked by Facebook and all of them are implemented in this extension. In addition, each event can be turned on/off separately.
7. Instagram Integration Widget for Magento 1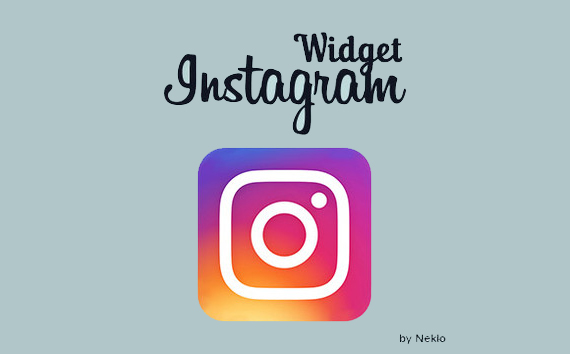 Free Instagram Integration Widget is a smart and free extension for Magento 1 that adds Instagram feed to your online store. You can display your Instagram the way you like it: the widget is customizable, convenient and eye-catching. For more advanced features, you can download Instagram Pro widget for Magento.
8. SM Facebook - Free Responsive Magento Module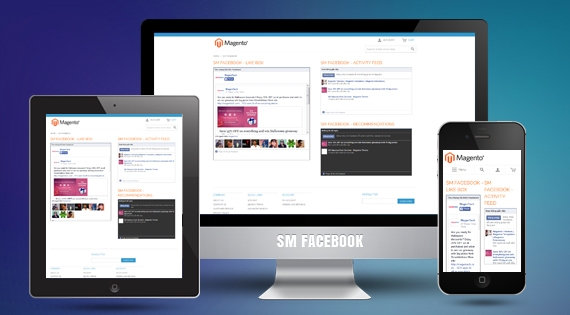 SM Facebook - Free Magento module for responsive website. Integrating social in your website is one of the most important marketing trend today to expand your online business. It's our honor to bring to you a trending module that helps you display your Facebook page fans and recent activities on your Magento site. This module supports Like Box, Activity Feed and Recommendations Box with many its styles for you choose from.
With Facebook Like Box, you can change background color to any that suits your website design. You can either change border color that enables you to ensure better display of your Facebook Likebox. Furthermore, you are totally free to control the number of Facebook fans to display on frontpage.
Supporting responsive layout, Facebook Like, Activity Feed and Recommendation Boxes can display beautifully on all smart devices. Beside that, SM Facebook can be placed anywhere you want, it will automatically adjust the size to fit correctly.
9. Social Media Icons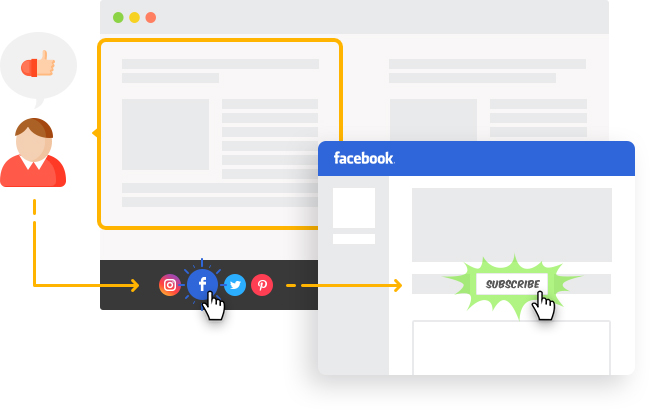 Social Media Icons extension - a great way to stay in touch with your website's customers and visitors and to share your social accounts with them. This extension allows you to choose the icons of any social networks you need, link them to your social media profiles, and present your website's visitors with a simple way to follow you. The extension will draw new followers to your social profiles and generally increase your online presence, which is crucial for a growing online business or a blog that is just getting started!
Increasing your number of followers is important for everyone who does online business. The number of people following you in the social media speaks volumes about your credibility and acts as the additional social proof. On top of that, product articles comments from real customers will be a way more convincing marketing tool than any promotional text you write, no matter how good it is.
10. POWr Social Feed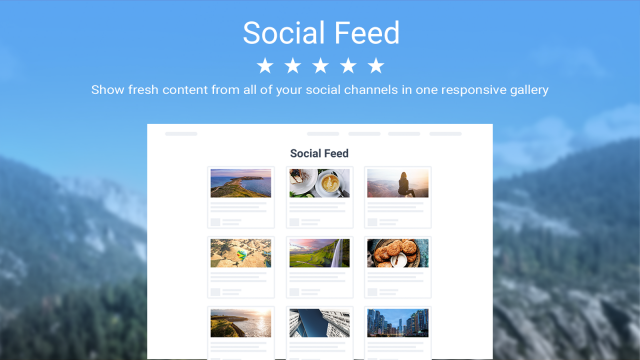 POWr Social Feed is the easy way of displaying your social media accounts on your website in one clean gallery. You can customize the layout, follow hashtags or other relevent public accounts, and combine images, videos and text in a feed that automatically refreshes on your website. Any time a post is added to an account you've added to your POWr Social Feed the new post will also appear on your website, so you can automatically keep your content fresh and up-to-date.
Once you have created and saved your first POWr Social Feed plugin a POWr Account will automatically be created for you. You can then access and create POWr plugins from your Dashboard.
We have just showed you the best free Magento social extensions to build your store more powerful. Wanna more, you can check more our free Magento extensions here.
Thanks for reading this!