How to work:
Step 1: Access to the site http://demo.magentech.com/ and click on any theme. Demo Builder icon is on the left corner of the theme.
Step2: Fill out the information.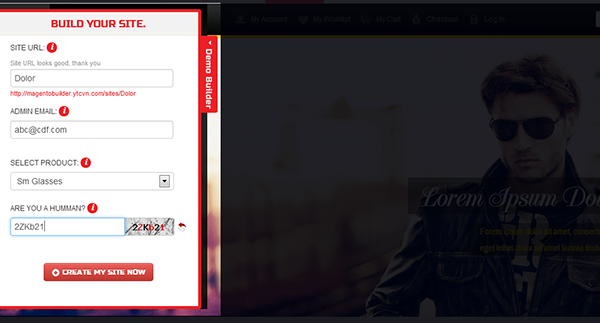 You can create freely the URL (the default site URL is template's name and random numbers). If that name is already exists, the system will be announce and you have to choose valid name.
Step3: Waiting a few minutes then your site will be available, keep your username and password to access the administration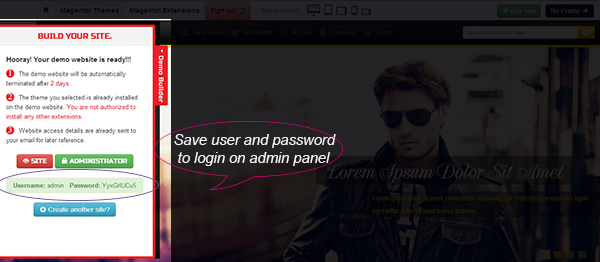 Notice:
The demo website will be automatically terminated after 2 days. Our system will send the detail information as well as notification about time to use to your mail.

The theme you selected will be installed on the demo website and you are not authorized to install any other extensions.
Thanks for reading!