1. Building Landing Page
Creating landing page helps you to express all the marketing messages efficiently and introduces all the freebies, holiday-hot-sale items and discount appealing. Besides, you also easily collect visitors' information. Additional, SEO benefits when people search for hot-trend keywords these days: holiday, sales, deals, offers, discount, coupon, etc.
2. Decorate Your Online Store
One of the top lists you should do is make your website ready for Christmas promotions. Let's update promotional areas of your website such as logo, banners, product pages, and popup and along with making your website is mobile friendly (as shoppers tend to browse the website and find the sales programme by mobile devices). It is a great idea to incorporate elements associated with Christmas and content to attract holiday shoppers.
This idea should be actioned 10 days early before Christmas night. One of the most important things is you should choose a highly customizable theme that you can easily change everything in the theme without breaking your site. You don't need to use a Christmas theme for only this event, because it may take time and cause some problems when switching to a new theme.
3. Launch a Specific Email Marketing Campaign
Christmas is the perfect time to boost your sales numbers and there's no better platform than emails to help you achieve your sales goals. Nicely crafted email campaigns can make all the difference in running a successful Christmas campaign. As customers will get bombarded with promotional emails during this time, it is essential to give them a reason to click your email. Having great incentives and bright subject lines and wording may just win you a few extra sales. MailChimp is a great email marketing tool, and it's free for the first 2500 email subscribers.
4. Offering a Discount
Setting discounts on your product is a strategy that can drive more sales volume to your business, bring in new customers, and give you more advantages as well. Online retailers tend to spend 30 times higher for shopping than other times of the year, so catch this chance to get your brand out there and sell more products.
Thinking about offering discounts for items or services that will get people Christmas-ready, or sending your customers a store-wide discount coupon, so they can quickly buy the ones that they are interested in.
In order to make your promotion more efficient, try to split your audience into groups with similar interests and offer them different coupons with a reasonable discount. Make sure you go ahead and keep your customers aware at least 2 weeks earlier.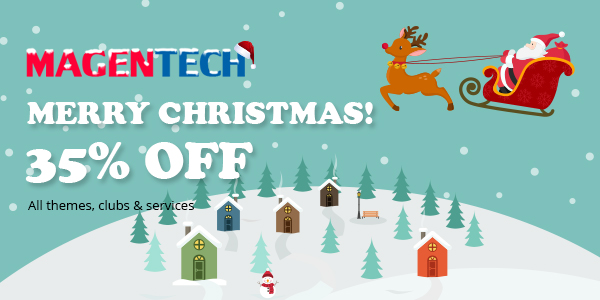 5. Offering Freebies
People love free stuff. If you don't like offering discounts, you can prepare some freebies when visiting or buying your products on your store. It may be a gift card (could be value or discounts, free gifts, free shipping...) which will be valid for Christmas.
The surprise gift will attract your customers and make them happier and satisfied with your services.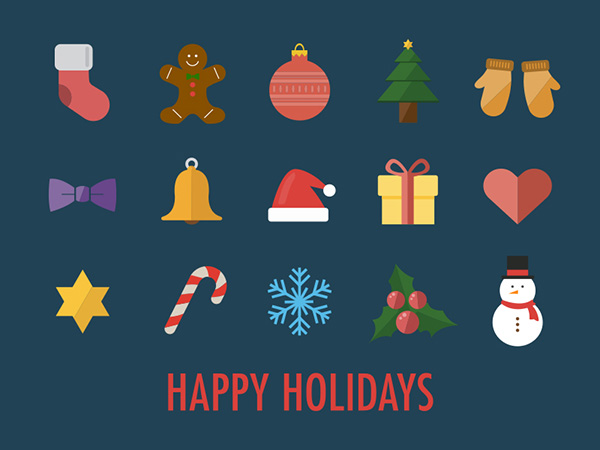 6. Run a Contest/Game
Want to make something fun? Trying a contest that your audience can join and earn valuable gifts. Contests/games provide a fun, creative and interactive experience for your customers.
You can also combine it with other promotions, such as asking customers to enter the game and share to win prizes.
The most traditional of contests are sweepstakes and giveaway programs. Just make simple rules to enter, so everyone can easily join, then randomly pick a lucky one (s) to be winners. You can hold these contest on your site, landing page or your Facebook page. Be creative with your contest and encourage spread the news about it by sharing on social channels or refer to others.

If you are confused about how to run a sweepstakes/giveaway, you can use some giveaway tools like Rafflecopter which make it easy to offer users extra entries for different actions (Sharing on their own Facebook wall, tweeting on Twitter, joining email list...).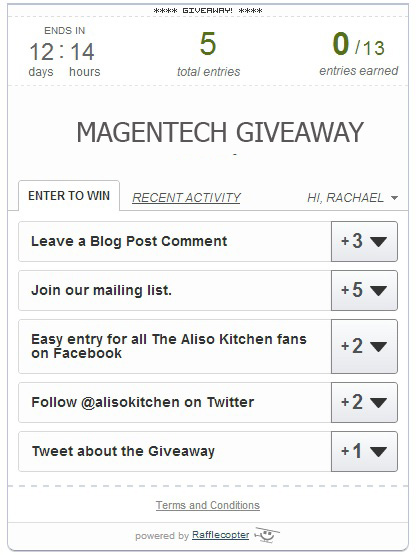 7. Spice up Your Social Media
Social Media is a bridge to connect online retailers with current and potential customers, so don't miss this great marketing channel to let customers know about your upcoming event. Add some quirky Christmas-themed images, videos or mini-games to your social media pages and use it throughout the season and share Christmas-themed posts too. By doing this, you can make a significant impact with a minimum of effort.
If you a budget for advertising, consider running on Facebook or Google ads, or you can combine both 2 strongest ads methods. Be creative with your banner ads and follow up ad campaigns regularly to optimize them as well as reply promptly customer's comments.
8. Hashtags
Always use highly relevant hashtags in your content, social media posts to increase reach and engagement when promoting your Christmas promotions or giveaways. Some examples include: #BeenTogether #Xmas2017 #ChristmasShopping #XmassShopping #XmasGifts #XmasPresents #ChristmasGift #12DaysofChristmas
Holiday is an excellent chance for you to promote your sales, so take the most advantage of it. Plan your promotion campaigns right from today and don't let yourself fall behind. We all hope these actionable tips and tricks can help bring the best sales season ever to your online store.
Thanks for reading!