What is magento custom work?
There are many platforms for users to use to build websites. In other words, a built website can be hand-coded, but most will be from the foundation of a CMS platform. This helps developers save a lot of time and also optimize features for users. One of the most popular CMS today is Magento.
Here we understand, Magento Custom Work is a service exclusively for Magento users, businesses who own websites based on Magento platform.
What Magento Custom Work Includes?
Going deeper into Magento Custom Work Service, we will classify the services as following:
1. Migrating data from Magento 1 to Magento 2
As we all know, Magento started with version 1.x, then developed over the years to improve in features, interface and security level. The interface of magento 1 and magento 2 is completely different. It is also the breakthrough and turning point of Magento. Currently Magento 1 is no longer popular and is expected to be completely wiped out in the near future. Magento 2 is now widely used due to its many enhancements of usage, securities and interface... For websites that are using Magento 1, migrating data from magento 1 to magento 2 or upgrade magento version is an immediate need. Do not delay too long because it will affect your website!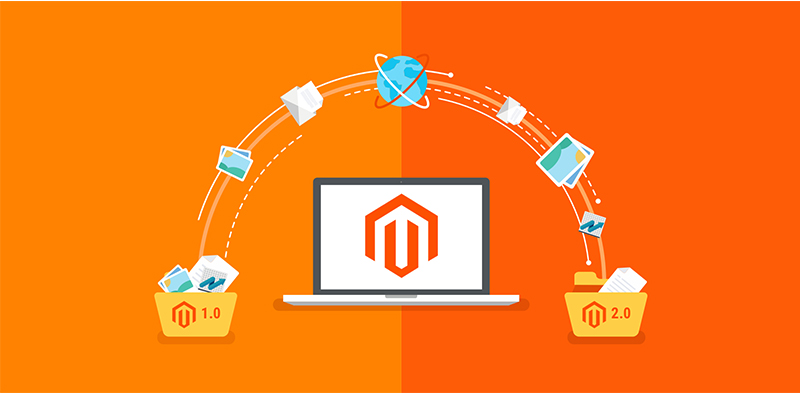 2. Build new website from scratch
Usually, users will buy magento templates on some Marketplace and from famous Authors. However, the disadvantage of this is that You have to use an existing template and it may be similar to many other websites. There are layouts you need to edit and features are not yet complete. Therefore, in addition to using the available theme, users can completely create their own and unique website based on drawings or ideas. At this point, the team will receive design and functional requirements, and then build a new interface based on your requests. The design can be many kinds of website (ecommerce, news, company, business.. ).
3. Install Magento 2 theme
To save time for making website be the same as demo, we suggest you use Magento Installation Service. Firstly, you should choose one Magento 2 Template. Then, there are 2 types of installation:
- Quickstart Installation: if you have new website and new database >> Buy here: http://bit.ly/Installation-Theme
- Manual Installation: if you have already had website and database, you do not want to overwrite your database >> Give us more details to have price quotation via this link
4. Customize working website
A website can be effective for a certain period of time. However, with the development of advanced technology and techniques, the tastes of users will also change, in other words, the way to approach and attract customers will also change. Therefore, you can change the display or add functionality to your website to reach more potential customers.
4.1. Design Service
You can change the design of the banner or change the entire display and layout of the website by choosing another template to use. This will help your site have a completely new and different look and feel better than the old one.
4.2. Add Functions to Website
For old functions that are outdated, updating is necessary. In addition, more and more new and optimized functions appear to help businesses reach customers more easily, optimize revenue and website operations. You can talk to the technology company for advices or find the right module for your website and ask them to install and configure it for you. Professionals will have useful tips for making your website work more efficiently!
5. Build Web App and Mobile App
Mobile Web App is also known by other names as Web application or Web-based App. This is an application made to run on the Website. It is written in languages for Web browsers. Highlights can include HTML5, CSS, JAvascript, jQuery Mobile.
Currently, Mobile Web Apps are very popular. It is developed by many units in their work to create unique products.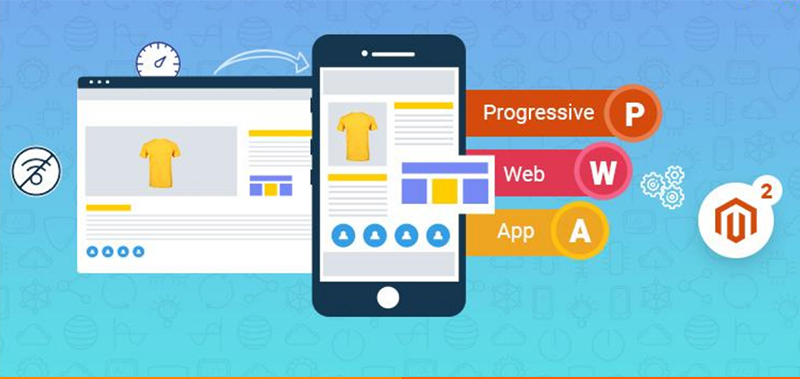 6. Hosting Service
Hosting (or Web Hosting) is an online service that helps you publish your website or web application to the Internet. When you sign up for a hosting service, you rent a place on the server that contains all the files and data needed for your website to run.
At MagenTech, we have TigerHosting - Fully Solution for Website. That is, when you use our Cheap Hosting Service, we will optimize the necessary system indicators for your website to operate smoothly and effectively from loading speed and guarantee uptime.
How to Request Custom Website?
To register for the custom work service, you can contact individuals or companies specializing in websites with many years of experience. However, the advice for you is to find a reliable and experienced partner with many years of expertise because they will know more and a website like MagenTech. If you dare to change yourself, do not hesitate to fill out the registration form, we will contact you immediately.
What is Price for Customizing Website?
MagenTech team has +12 years of experience in designing, building and customizing websites, developing plugins/extensions, and enhancing themes. We offer custom work service 24/7 with reasonable price (only 9$ hourly - regular price 15$) on various content management systems (CMS) like Magento, Shopify, OpenCart, PrestaShop, Joomla, WordPress.