1. Best choice for you:
You want to design a different Mega Menu in the current themes and do not want to waste a large amount of money to buy a new theme?
2. It's fast and convenient:
You just install it, replace your existing horizontal menu, you now have a SM Mega Menu on your site.
SM Mega Menu is designed to bring a new experience of easy navigation and useful features. Instead of displaying all submenu contents in a single column when user hovering on parent menu, SM Mega Menu can help you to arrange the menus in different columns of the class different items. SM Mega Menu shows users all navigational options at a single glance, it is easier for the user to find what they want without having to spend a lot of time wandering about your site.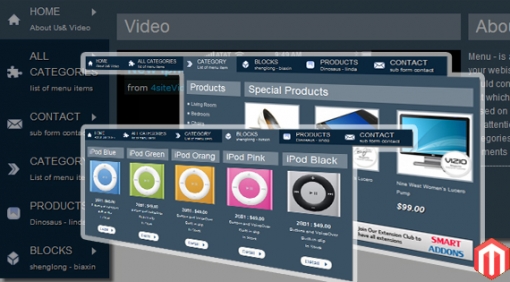 3. High Quality Code:
jQuery enhanced, CSS files are very clear so that the user is easy to understand and edit. No need to know a lot about CSS, you still design a Mega Menu own way for your site.
4. Fully Responsive: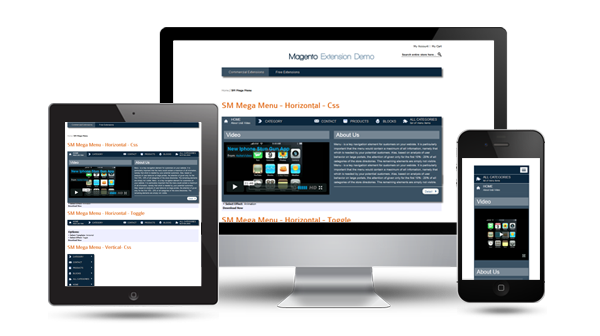 This module will make you satisfied with responsive layout that automatically resize layout to screen size and adaptive with various styles. Such as: mobile, iPhone, iPad and other tablets.
5. Highly Customizable:
Ability to edit, add or remove menu items, adjust the displaying of category into the dropdown menu.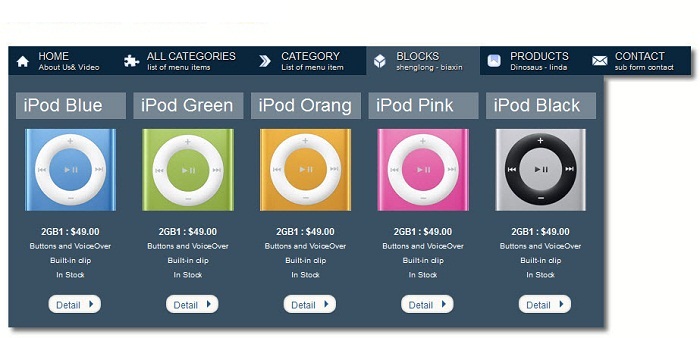 Support many types of menu: External link, Product/Category, CMS. SM Mega Menu module supports display all contents you need, you can even add information about discount promotions, banner ads, or a notice to the clients.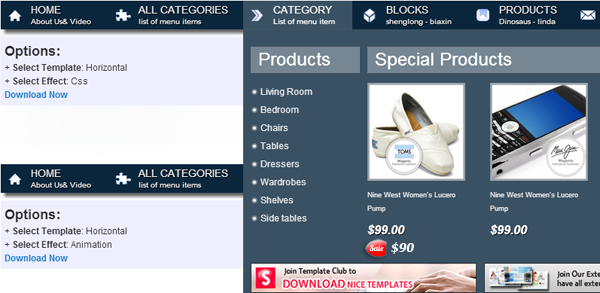 You can also create a filter for your products on the top menu by adding price filter modules.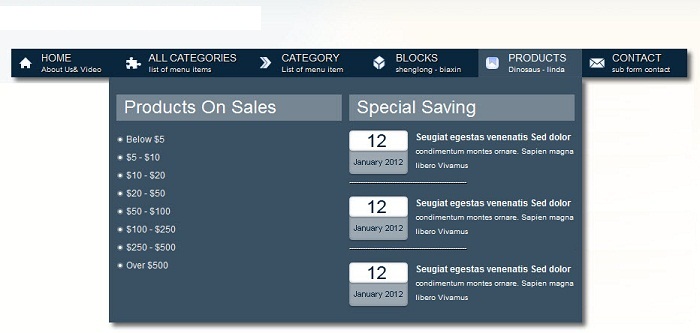 It can be customized to use vertical OR horizontal direction; used with one of three effects for menu styles: CSS, animation OR toggle.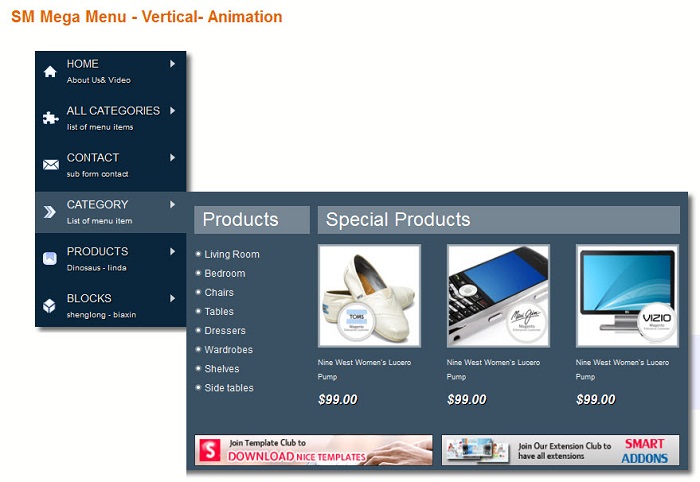 All these changes can be made simply by a few clicks in the back-end admin:
Step 1: Edit in General Settings to choose module style:
Step 2: Edit individual items. Such as: Item "Home":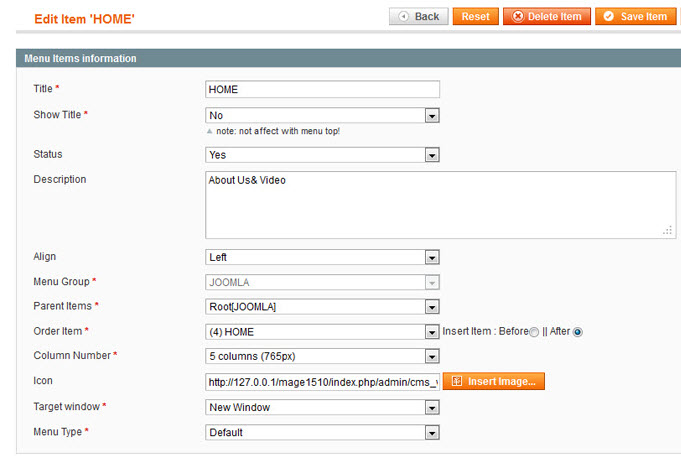 Ability to show
particular Categories
,
Contact Form
: This is convenient to show list of menu items, company contact, and get direct contact to the customer. Besides, if you want to add a YouTube video, flash, html, you also can embed them in one of the menus.