1. Decorate Your Online Store
Welcome your customers with Halloween logo retouched, scary backgrounds or dress your site with ghost, grave, zombie head, candy, skull, magic hat, werewolf, spooky pumpkin, bats... will make your customers more surprised and fell exciting when visiting your site.
This idea should be actioned 10 days early before Halloween night. One of the most important things is you should choose a highly customizable theme that you can easily change everthing in the theme without breaking your site. You don't need to use a Halloween theme for only this event, because it may take time and cause some problems when switching to a new theme.
>> Download 30+ Best Free Fonts, Icons and Design Freebies 2016

2. Offering a Discount
Providing a discount is always one of easiest and fastest way to capture your audiences and get more sales. Customers are likely to spend more on holiday, so catch this chance to get your brand out there and sell more products.
Thinking about offering discounts for items or services that will get people Halloween-ready, or sending your customers a store-wide discount coupon, so they can quickly buy the ones that they are interested in.
In order to make your promotion more efficient, try to split your audience into groups with similar interests and offer them different coupons with a reasonable discount. Make sure you go ahead and keep your customers aware at least 2 weeks earlier.

3. Offering Freebies
People love free stuff. If you don't like offering discounts, you can prepare some freebies when visiting or buying your products on your store. It maybe a gift card (could be value or discounts, free gifts, free shipping...) which will be valid for Halloween.
The surprise gift will attract your customers and make them happier and satisfied with your services.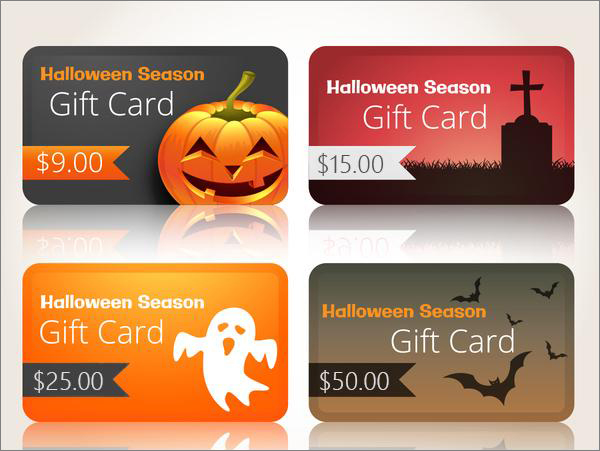 4. Buy One Get One Free
As I said above, the word "Free" is always attractive to customers. When your clients order one item, let them get another product for free. This campaign is a win-win for you and your clients. You can quickly reach your sales goal, and your customers can get more products for cheaper price.
5. Hold a Contest/Game
Want to make something fun and capture more prospective can draw more traffics to your site? Trying a contest that your audience can join and earn valuable gifts. Contests/games provide a fun, creative and interactive experience for your customers.
You can also combine it with other promotions, such as asking customers to enter the game and share to win prizes.
The most traditional of contests are sweepstakes and giveaway programs. Just make simple rules to enter, so everyone can easily join, then randomly pick a lucky one (s) to be winners. You can hold these contest on your site, landing page or your Facebook page. Be creative with your contest and encourage spread the news about it by sharing on social channels or refer to others.

If you are confused about how to run a sweeptakes/giveaway, you can use some giveaway tools like Rafflecopter which make it easy to offer users extra entries for different actions (Sharing on their own facebook wall, tweeting on Twitter, joining maillist...).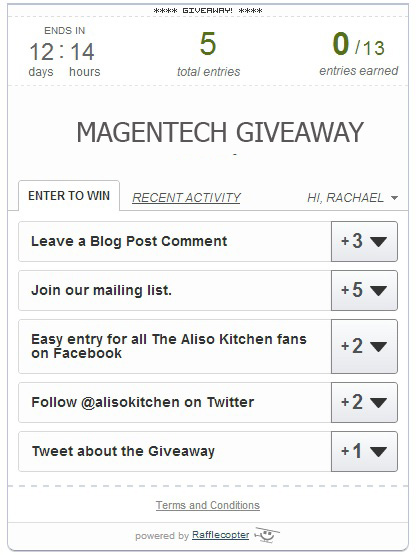 6. Spooky Banner or Popup
If your homepage has a slider, make a Halloween banner and add it to the slider. It is also a good position to promote any promotions, contest or giveaway for Halloween too because almost new visitors will lay eyes on your banner to grasp the first impression about offerings on the store.
Another idea is using a popup. When visitors go to your site at any pages, an attractive popup will capture all their attention. Make sure to set the time for popup, don't bother vistors by displaying too much.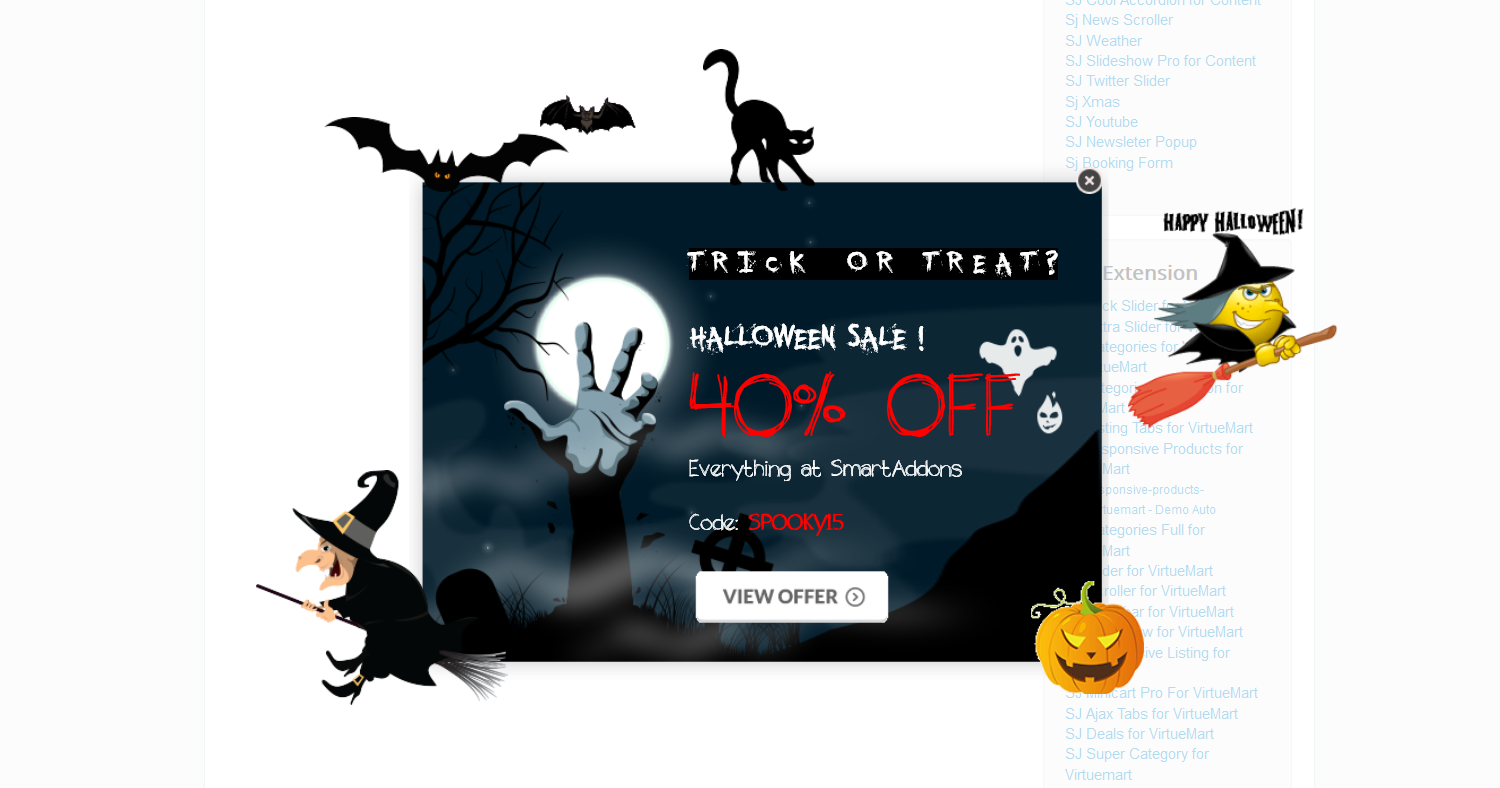 7. Send out Halloween Email Newsletter
Email newsletters are a great way to reach your target market. Try something new and unique like an exclusive Halloween email template with email subject -"Flash BIG sale for ONE day! it's SCARY!" and then change up the names of some of your products with Halloween Style and use a discount to entice buyers. Include any other specials you'll be having throughout the month of October or promo codes.
8. Spice up Your Social Media
Social Media is now so popular with a lot of users use everyday, so don't miss this great marketing channel to promote your events. Add some quirky Halloween-themed images, videos or mini-games to your social media pages and share Halloween-themed posts too. By doing this, you can make a significant impact, with a minimum of effort.
If you a budget for advertising, consider running on Facebook or Google ads, or you can combine both 2 strongest ads methods. Be creative with your banner ads and follow up ad campaigns regularly to optimize them as well as reply promptly customer's comments.
Thanks for reading!