In this tutorial, we will show how you could easily setup a newsletter in Magento 2 stores. There are a two-part process - in the first step you set up the subscription options and in the second part, you will set up the newsletter template.
Set up the Subscription Options in Magento 2
Open the Admin Panel of your store, and go to STORES > Settings > Configuration:
Now click Newsletter under CUSTOMERS tab:
In the Subcription Options section, you need to do: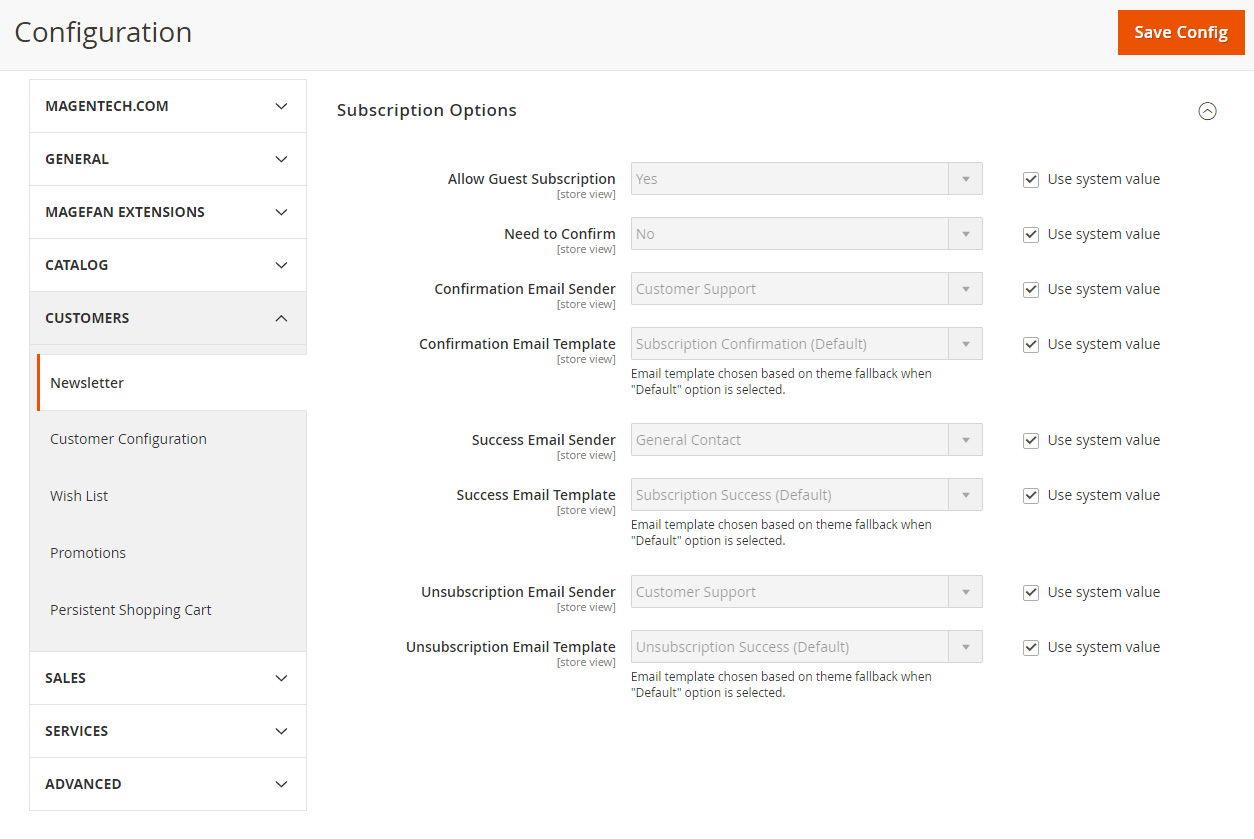 Select Yes from Allow Guest Subscription drop-down to allow guest users to subscribe.
Select Yes from Need to Confirm drop-down to get customers' approval before finalizing the subscription.
Set the template and sender for Confirmation Email Sender, Confirmation Email Template, Success Email Sender, Success Email Template, Unsubscription Email Sender, and Unsubscription Email Template.
Once done, click the Save Config button at the top of the page:
Set up Your Magento 2 Store Newsletter Template
You need to create a newsletter template before you could send it to your subscribers. For creating the template, follow these steps:
Go to MARKETING > Communications > Newsletter Template:
Click Add New Template:
Enter the Template Information:

Next, in Template Content, add the content of your newsletter: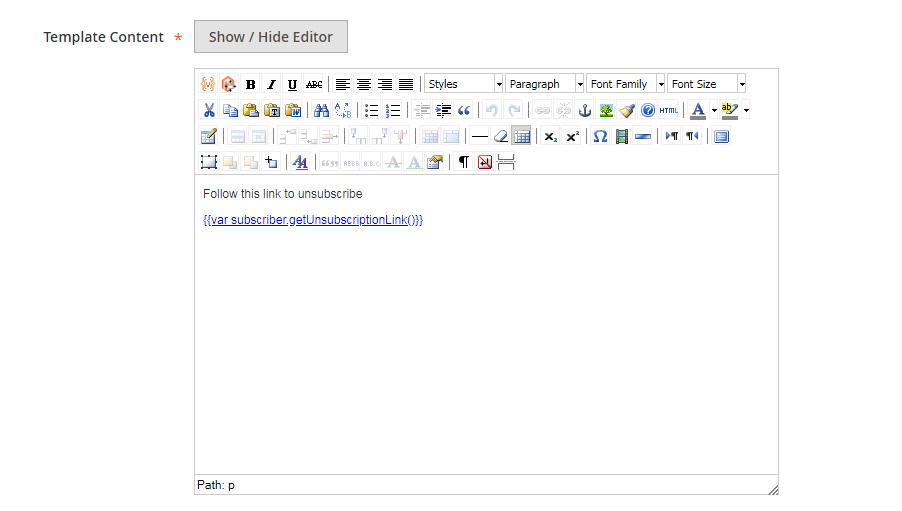 Finally, click the Save Template button at top of the page:
After saving the template, you will be redirected to Newsletter Templates Page, select Queue Newsletter:

Here you can set the date and time for sending out the newsletter: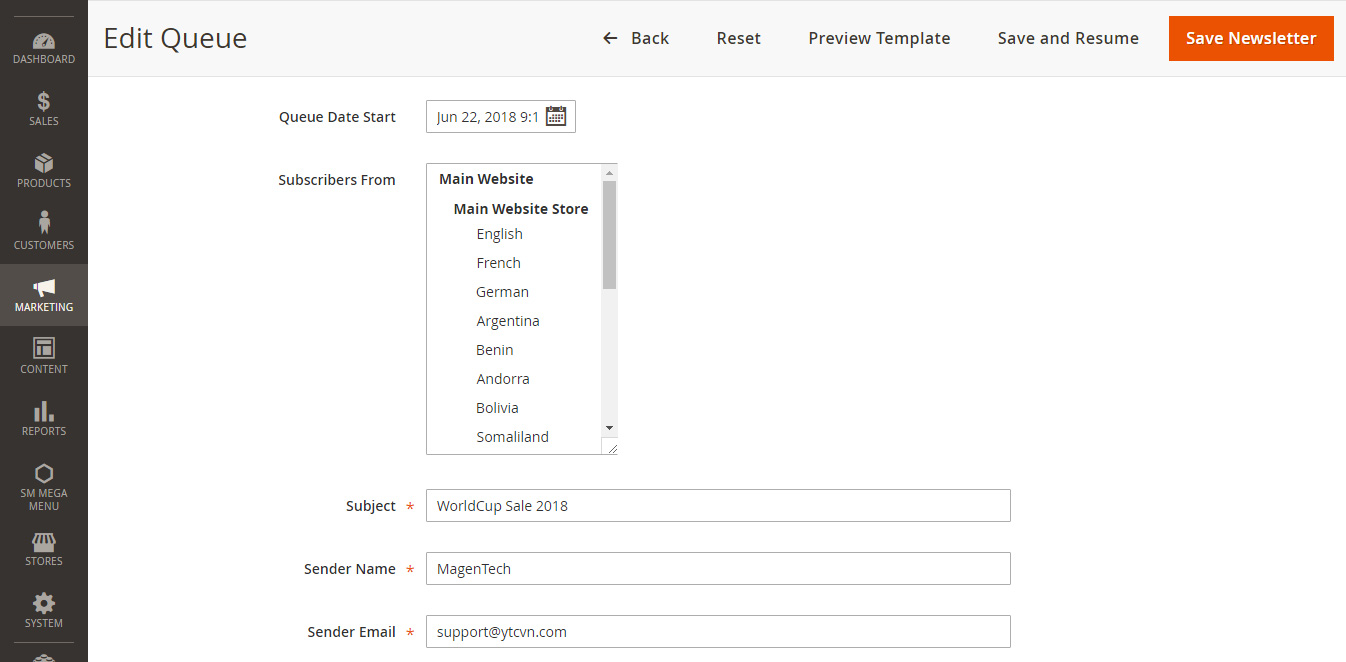 In the end, just click the Save Newsletter button:
Final Words
That's all about how you can create a newsletter template in Magento 2. Let's set-up newsletter for your store now and spread news regarding future promotions on your store that can attract more customers.
Thanks for reading!