With the Sales Emails, there are many sections to configure:
Order and Order Comments
Invoice and Invoice Comments
Shipment and Shipment Comments
Credit Memo and Credit Memo Comments
Here, let's determine the email contact as the sender of the email, the email template to be used, and anyone who is to receive a copy of the message.
Configure Sales Email:
Step 1: Installing the third party SMTP extension
To ensure your customer can get the email. You need to install SMTP (Simple Mail Transfer Protocol). There are 2 ways to use SMTP: Installing the default SMTP Using SMTP extension from Magento providers
But not like SMTP extension, the setting for default SMTP mode is quite complicated for newbies. We highly recommend you to install a SMTP extension, there are many free SMTP extensions for download like: Magento 2 SMTP Extension from Mageplaza, SMTP by Sendgrid, SMTP by Emizentech
Step 2: Configure the Sales Emails
On the Admin Panel, Stores > Settings > Configuration.
On the left panel, under Sales tab, click on Sales Emails subtab.

Open the Order section: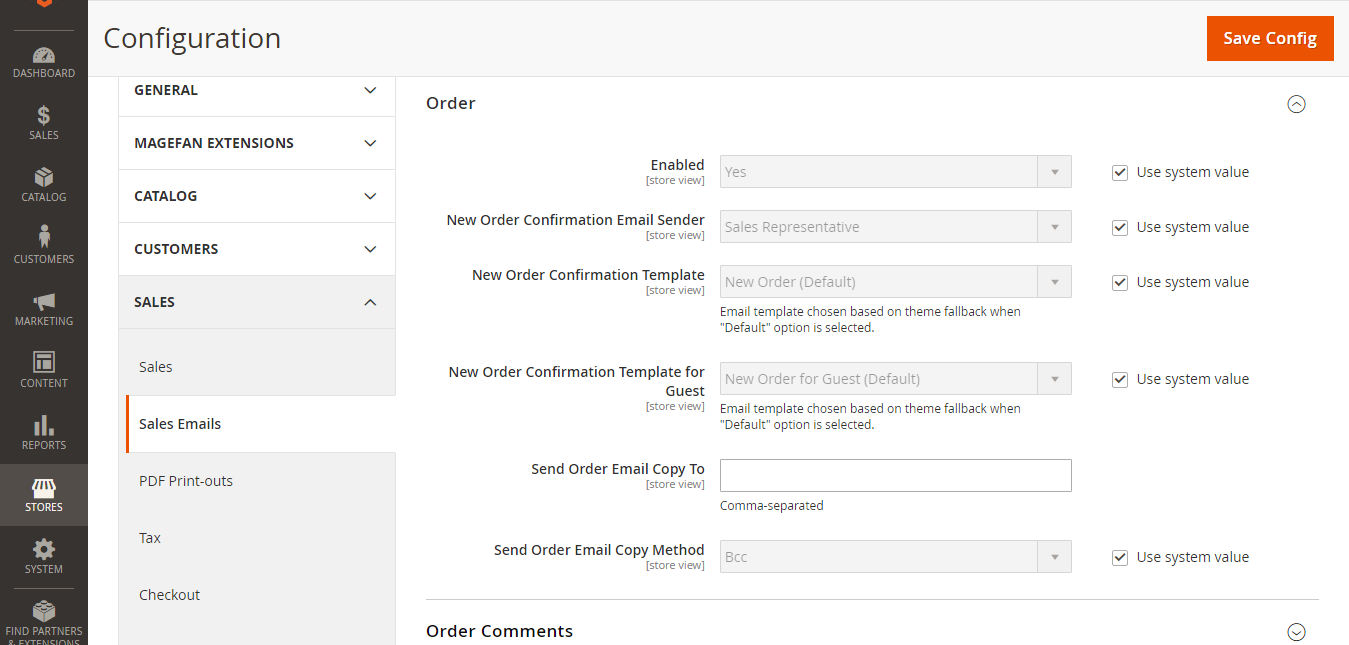 Set Yes to send a transactional email for each order placed.
New Order Confirmation Email Sender: Identifies the store contact that appears as the message sender. Default sender: Sales Representative
New Order Confirmation Template: Identifies the template that is sent to confirm new orders placed by customers. Default template: New
New Order Confirmation Template for Guest: Identifies the template that is sent to confirm new orders placed by guests. Default template: New Order for Guest
Send Order Email Copy To: To send the sales emails to many people at the same time, enter the email addresses, and each is separated by comma.
Send Order Email Copy Method: Choose one of the sending email methods

BCC: Send a "blind courtesy copy" by including the recipient in the header of the same email that is sent to the customer. The BCC recipient is not visible to the customer and they don't know that a copy is sent to many addresses.
Separate Email: Send a copy email as a separate email.

Open the Order Comments, Invoice, Shipment, and Credit Memo section, then complete it similarly to Order.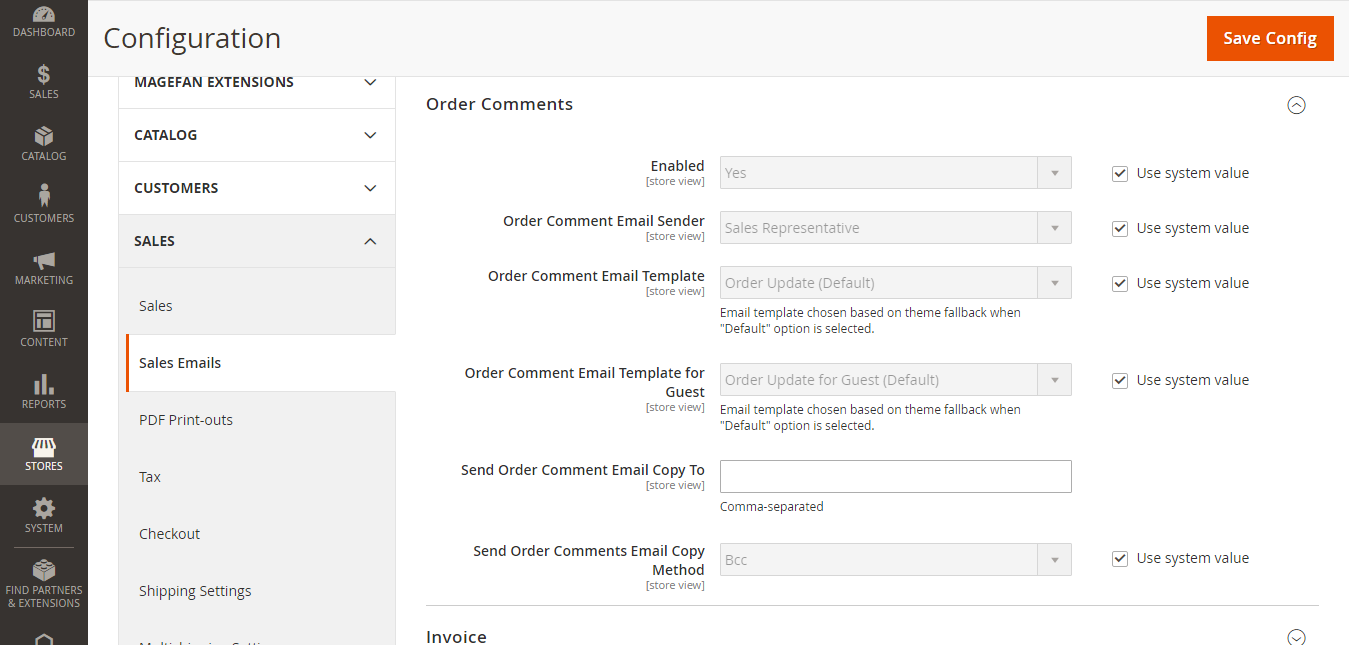 All are the instructions for you to configure and manage Magento 2 Sales Emails effectively. Hope that you do it right in order to achieve the best results.
Automatically sending emails to customers to remind them about their abandoned carts and offer them a discount, more shoppers will recover their carts and complete the checkout.
It comes to the end of tutorial: How to Configure Sales Email in Magento 2.
Check out for Magento 2 Extensions right now, They are cool and awesome!
Thanks for reading!