COMMUNITY EDITION 2.1.3
Highlights:
Magento 2.1.3 comes with more than 90 bug fixes and enhancements, including these highlights:
New PayPal and Braintree payment features

Increase conversion rates through faster checkouts by empowering customers to save their PayPal account as a payment option. This feature eliminates the need to enter a PayPal ID and password when making future purchases.

Reduce chargebacks and support calls by customizing the business name, phone number, and URL that appears on credit card statements for each of your websites through Braintree.

Reduce your risk of accidently shipping products to customers flagged by Braintree's fraud risk feature with a new process that requires you to confirm risk decisions before proceeding with orders.

Enable unregistered customers to reorder or add items to an existing order in the Admin without having to re-enter their credit card information.

Simplify the process of configuring payments for your store with a redesigned Payment Methods page in the Admin interface.

Increased storefront performance by removing excessive and slow SQL media queries.

Management of configurable products with many variations in the Admin interface without degrading performance.

Successful import or export CSV files with data that contains special symbols

The Sales module provides two new web API endpoints that allow you to process refunds from an order or invoice.

Enhanced performance in the processing of large catalogs.
Functional enhancements:
Magento team addresses the following functional issues in this release:
Cart and checkout
Enhanced the performance of configurable products
Loading the New Order Email templates successfully.
General fixes related to admin users, removed the duplicated PHP settings and improved and streamlined the Magento Admin PayPal configuration interface.
Magento now successfully saves images that you edit in a WYSIWYG editor. You can now preview uploaded images.
Allow to import multiselect attributes that contain special symbols or delimiters.
Improved the performance of the algorithm that Magento uses to calculate batch sizes while indexing categories.
Fixed some issues regarding installation and upgrade
Added PHP interfaces that add the ability to change the status of a shipment.
Enhanced our PayPal and Braintree implementations
Improved the performance
Other functional enhancements: Scope, Static file processing, Tier pricing, Tracking and shipping, Varnish and Web APIs.
You can view the full list of improvements in the release notes.
OUR PRODUCTS FOR MAGENTO 2.1.3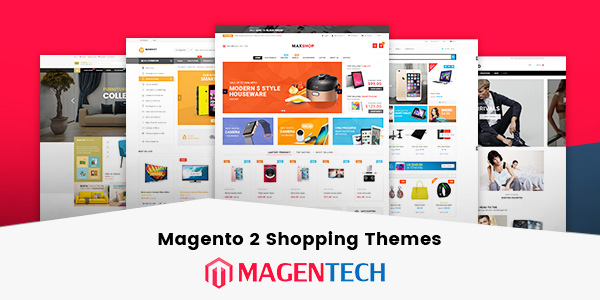 Our Magento Developer team has been working hard on updating our current Magento 2 Themes for Magento 2.1.3 within this week. We also created a collection of our best Magento 2 themes 2016 to give you an easy to check it. You can view it here. Don't forget to keep in touch with us to access the wide range of high-performance Magento 2 products quickly.
NEED HELP TO MIGRATE MAGENTO 1.X TO MAGENTO 2.X?
As you know, Magento 2 uses new approaches and technologies that give merchants an unmatched ability to create innovative shopping experiences and scale to new levels. If you would like to update your site to Magento 2, but be afraid of facing technical difficulties, feel free to contact our custom work department.