COMMUNITY EDITION 2.1.4 HIGHLIGHTS:
Magento 2.1.4 comes with more than 20 bug fixes and enhancements, including these highlights:
Security enhancement
Removal of vulnerability with the Zend framework Zend_Mail library. For more information, see New Zend Framework 1 Security Vulnerability.

Reduce chargebacks and support calls by customizing the business name, phone number, and URL that appears on credit card statements for each of your websites through Braintree.
Functional fixes and enhancements
Catalog
The storefront gallery now displays all the images associated with a configurable product. Previously, when you clicked on the swatches associated with a configurable product, the gallery displayed only one of several possible images. (GITHUB-6195), (GITHUB-4101)

Magento now displays the This is a required field message immediately adjacent to the product options as needed during checkout. Previously, Magento displayed this message at the bottom of the checkout form.
Checkout
Enable you to estimate shipping costs. Previously, when you tried to estimate shipping costs, the load indicator would spin indefinitely, and Magento displayed this exception, Object doesn't support this action. (GITHUB-5358), (GITHUB-7051)
Payment methods
You can now successfully complete Paypal checkout with products that have custom options. (GITHUB-5938)

PayPal Payflow Pro now uses the currency you've specified in your store settings.

Magento no longer displays the No Payment method available message when a customer tries to ship items to a billing-restricted country.

Third-party payment gateways are now visible from the Admin. (GITHUB-7891)

Fixed an issue with using PayPal Express Checkout to order products with custom options (GITHUB-5434)
Other highlight functional fixes and enhancements:
Third-party command line tools no longer fail when you run setup:di:compile.

Allow to display the price of out-of-stock products on the product page.

The Allow Gift Wrapping for Order Items setting now works as expected. Previously, when Stores > Configuration > Sales > Gift Options was set to No, users saw the Gift Option link under each product in their shopping cart.
You can view the full list of improvements in the release notes.
OUR PRODUCTS FOR MAGENTO 2.1.4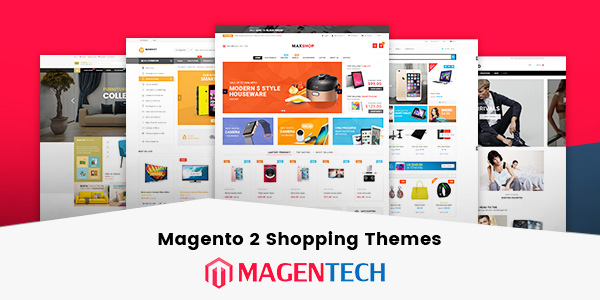 Our Magento Developer team has been working hard on updating our current Magento 2 Themes for Magento 2.1.4 within this week. We also created a collection of our best Magento 2 themes 2016 to give you an easy to check it. You can view it here. Don't forget to keep in touch with us to access the wide range of high-performance Magento 2 products quickly.
NEED HELP TO MIGRATE MAGENTO 1.X TO MAGENTO 2.X?
As you know, Magento 2 uses new approaches and technologies that give merchants an unmatched ability to create innovative shopping experiences and scale to new levels. If you would like to update your site to Magento 2, but be afraid of facing technical difficulties, feel free to contact our custom work department.