HOW TO GET THE GIFT
Here are the simple steps:
Step 1: After purchasing one of Magento themes on ThemeForest, save your purchase code
Step 2: Click button "Claim Now", fill out the form with your purchase code & email and submit it.
Step 3: Once you submit the form, you will be received an email with the download link of free theme.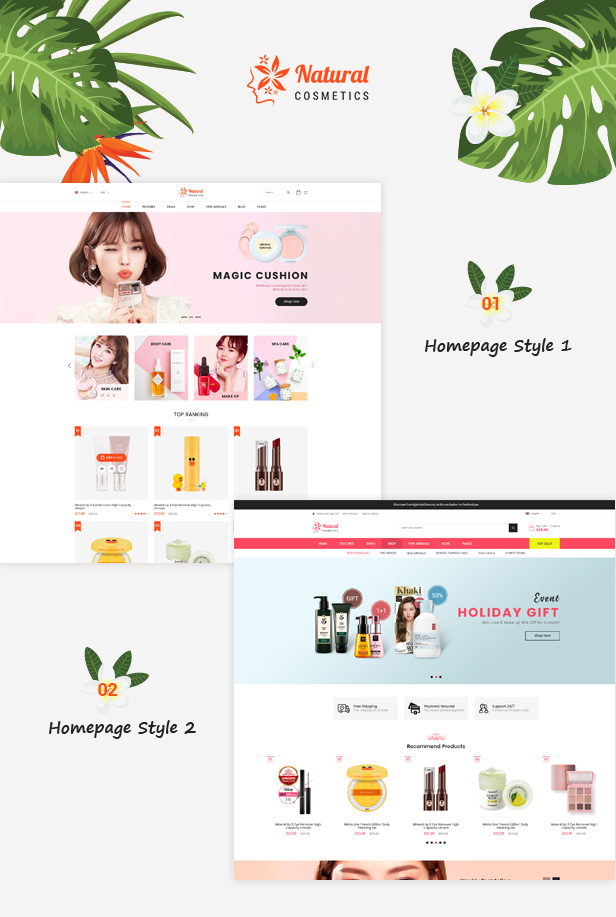 SOMETHING YOU WANT TO KNOW
1. Could I receive the upcoming updates for the free theme?
YES. You'll get the lifetime updates for the theme.
2. Could I get support for both ThemeForest Theme and Free Theme?
It is free support for theme you purchased on ThemeForest. To get support for SM Natural, you need to purchase support package here.
3. How long will this special promotion last?
This offer runs from Feb 2 – Feb 18, 2019- Not too long. So hurry and make sure you don't miss out!
Hurry Up! Time is limited! Let's rock the new year now!