1.
4 layouts available:

Designed with 4 clear layouts to fit both horizontal or vertical expanding type. Each category will show a tab, The products are shown in slide format and pagination. Product limitation in each theme is 9.
Easily move between tabs by click

Show Button Paging or not

For product parameters : Image, Price, Description...

Allows to change number columns, rows per page

Easy to customize width or height for module

Create personnal module with changing color's Tab backgound
All about number of presented product, tabs, parameter's product are both easily customize on Cpanel Admin.
4 Themes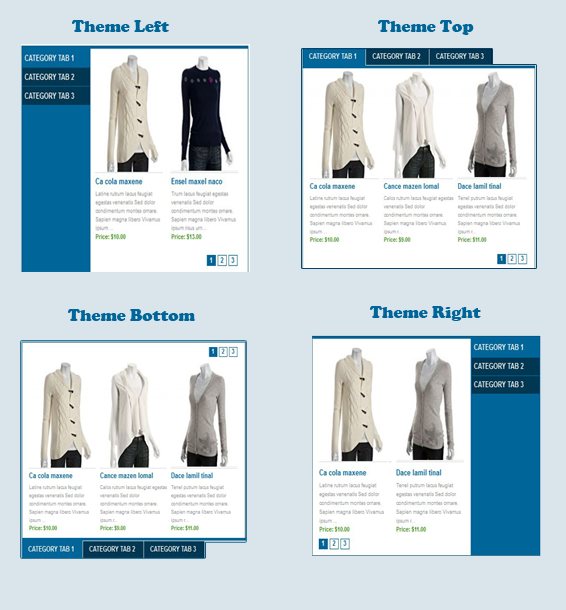 Changing the number of rows, colums per tab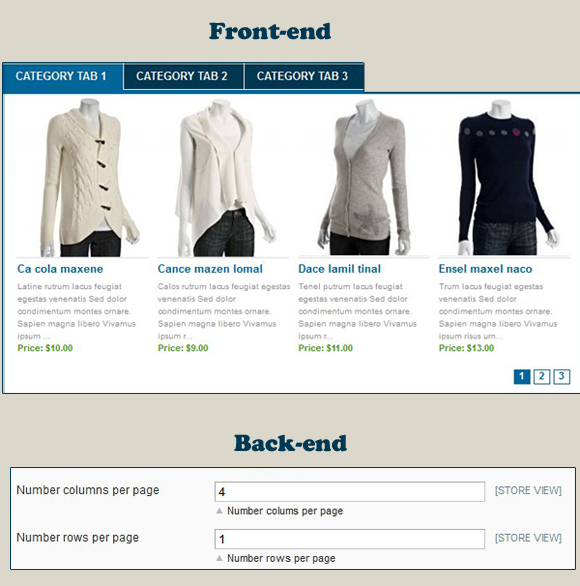 Easy to customize module on Panel Admin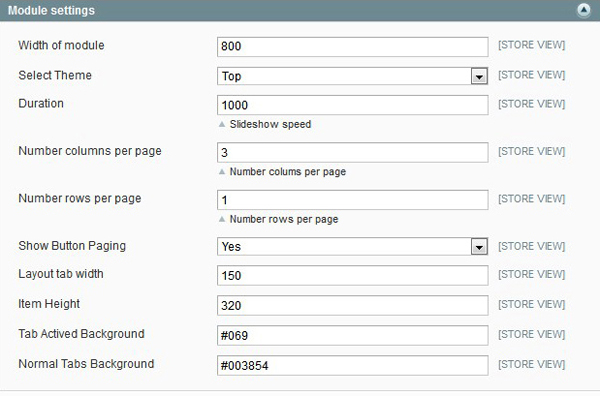 2.
Many choices for selection of Product:

SM AJax Tabs enables pull data from products' categories and unlimited number of categories, you can create a separate set of tabs for each storeview.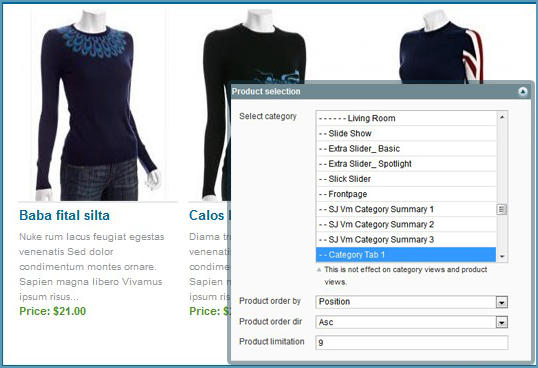 3.
Freely customize product display

The product is shown in clear way and contiguous with the accompanying descriptive parameters, which helps the viewer can easily keep track of products as well as comparisons between them.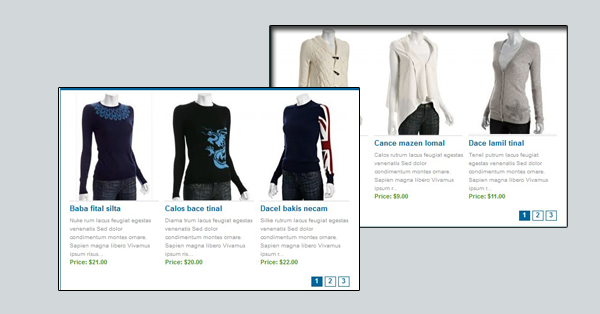 With SM Ajax Tabs, you can easy to create standard tabs as well as custom tabs, where you can add any content you wish - texts, images, links, colors...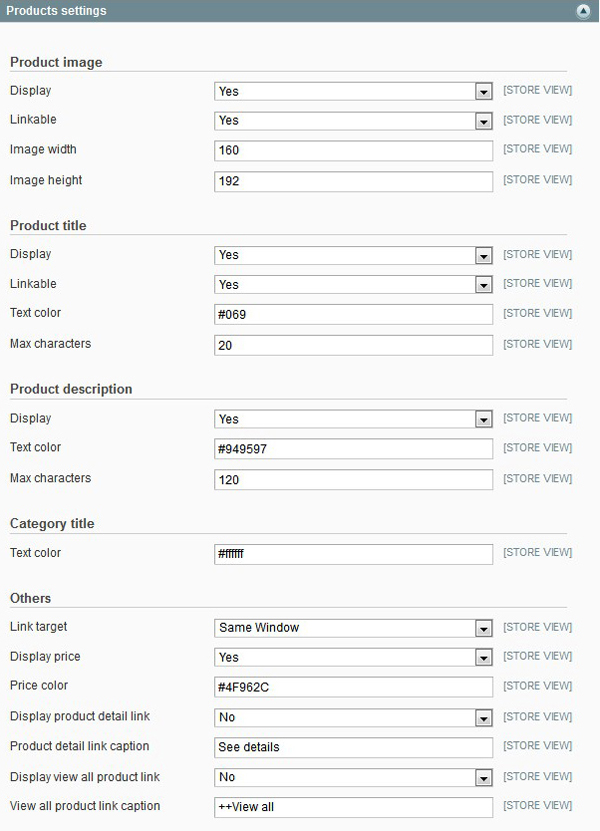 4.
Main Features:
Support for Magento 1.4.x, 1.5.x, 1.6.x and 1.7

Support Multi-Module in the same page

Fully compatible IE7+, Firefox 2+, Flock 0.7+, Netscape, Safari, Opera 9.5, Chrome.

Show products in Categories

Support button page for each tabs

Allow sort products by Position, Created Date, Name, Price, Random, Most Review, Most Visited, Most Selling

Limit the number of products to show on per category

Allow to change number of product columns/product rows

Allow to change width for module

Allow to change height for products

Allow to change width for tabs

Allow to change color for title/description of products and title of categories

Allow to change background of module/tabs

Allow to change max length of title/description of products

Allow to add link for titles/images

Allow to set open link with: New Window/Same Window/Popup

You can change width/height of images in products
Thanks for reading!