I. Useful and easy to use
Easy to create an eye catching product slideshow in a module position
Fully responsive
Enable to show sliding effects for background, slides
More options for module setting: module height, show pagination, set auto play, interval for background...
Support to pull products via catalog, product
Support to display multiple categories
Support navigation button
Allow stop when hovering
Easy to customize parameters of products displayed as you want on admin panel
Interface of Admin Panel is clear, intuitive and easy to understand.
II. Impressive Interface with effects of background slides.
SM Parallax Slider is designed with a clear layout, simple but no less atractive. With the breakthrough ideas in design, this module allows displayed sliding effect for all slides and background, slides have the same background style, your items will be shown one by one as a loop with image, description, price, link to read details, slides have the same backqround... Beside automatic sliding mode, this module also allows viewer can move slides thanks to navigation buttons.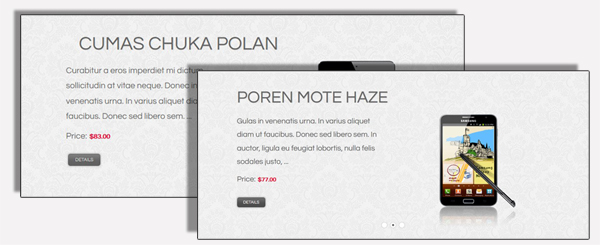 III. Fully Responsive
This module is built 100% responsive and ready to display on any table and mobile devices.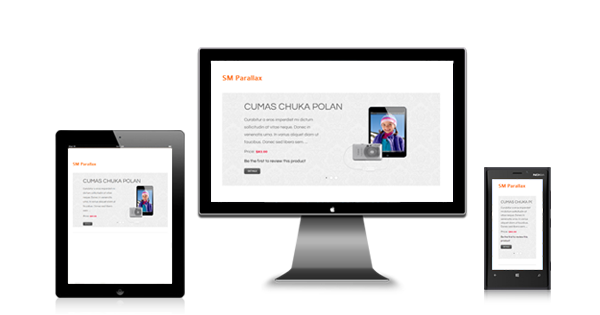 IV. Many options to customize module.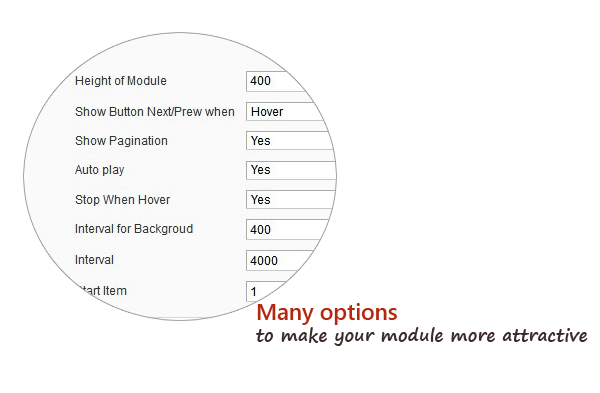 V. Variety of product selection
Select product source via: catalog, product.
Single or multi categories for pulling the products.
Product order by position, name, random, top rating, most reviews, most visited, most selling...
Set the number of products displayed.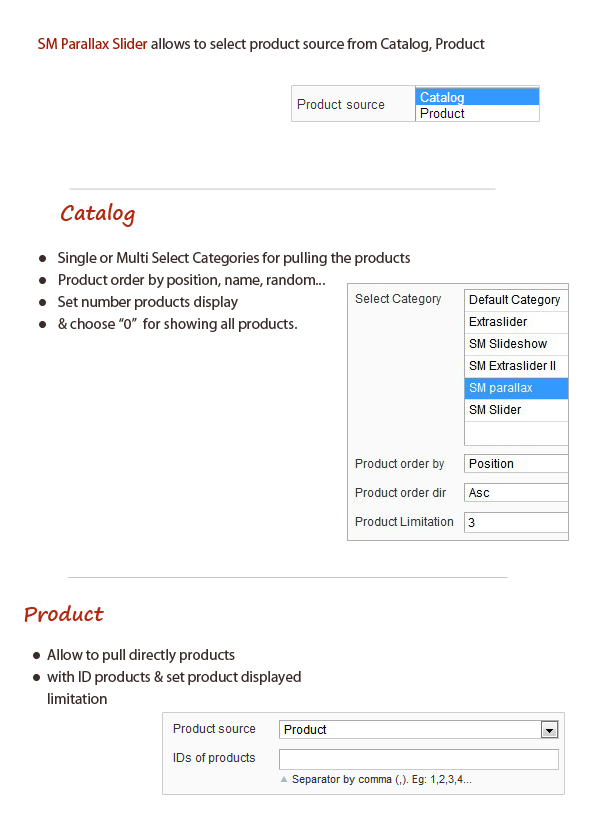 VI. Full list options to custom product displayed
You can easy to change parameters of image, title, description...Such as:
Product image: Change width/height of image
Product description: Enable to display or not, set the limited number of characters for descriptions, allow you to strip HTML tags for description of products...
Product title: Enabe to display or not, set limited number of characters for titles
Others: Allow to show price, review, readmore...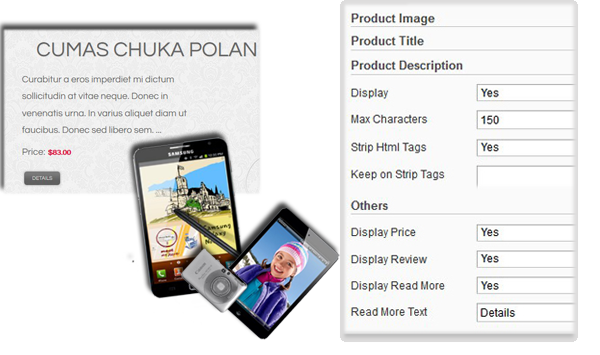 Thanks for reading!