I. Useful and easy to use
Easy to show clearly product with nice image & effects in a module position
Responsive layout
Support up to 6 columns for Grid layout
Allow to set the number of columns for devices that have different screen width.
Allow to display as sort form, layout switch or not
Support to set default layout: Grid/List view
Allow to set link target: Same Window, New Window, Popup Window
Support to pull product from Catelog/Product
Support Multi-Category in the same page
Support order by: Name, Position, Date Created, Price, Random, Top Rating, Most Reviews, Most Visited, Most Selling, Ascending or Descending
Allow to set display all tab and count items display or not
Set Tab order by: title or random
Allow to change width/height of product's images
Allow to change max length of title/description of products
Allow to add link to titles and strip HTML from description
Allow to show category title, price, review, readmore
Support SEO, pre- and post- text for instance
Interface of Admin Panel is clear, intuitive and easy to understand.
II. Clear layout.
SM Responsive Listing is designed with a clear layout and visibe. With listing styles, this module helps show all categories arranged in separate tabs and one general tab, the number of products in each category can be shown on each tab. You can put module on body of page or another position, if you want
Products are displayed with image and title, when hovering on product's images, it will have zoom image effect as well as short description, price, detail link...The viewers can customize "sort form" and "layout switch" to find information more easily thanks to "sort by" and "view" items.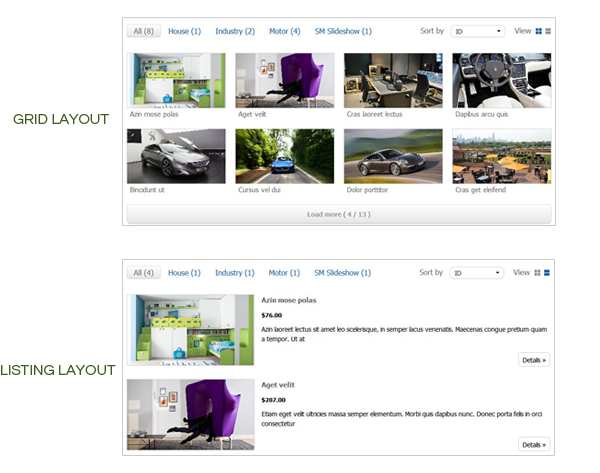 III. Fully Responsive
This module is built 100% responsive and ready to display on any table and mobile devices.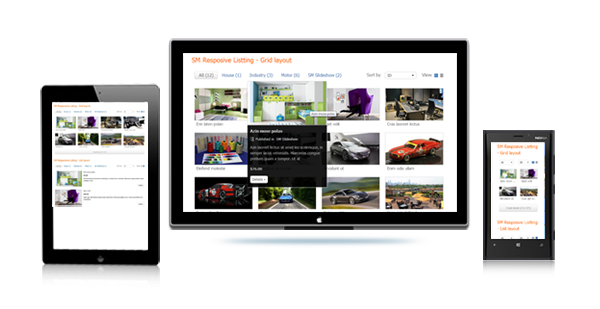 IV. Many options to customize module.
Specialy, in the back-end, you can set up to 6 columns for any devices if it's Grid layout. Each device which has different screen width will have an option item and you can set different values.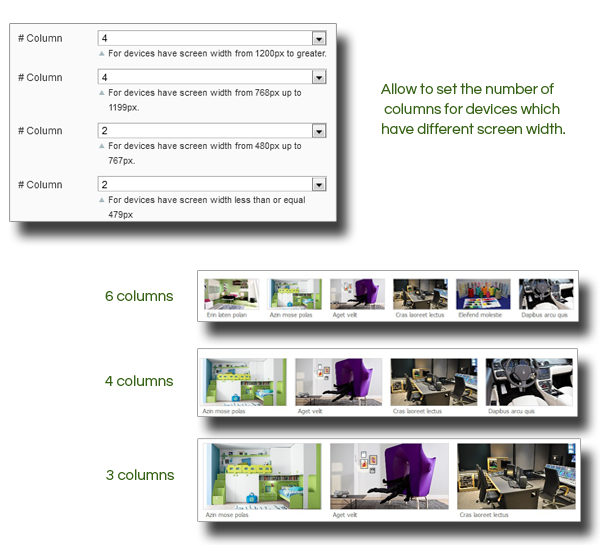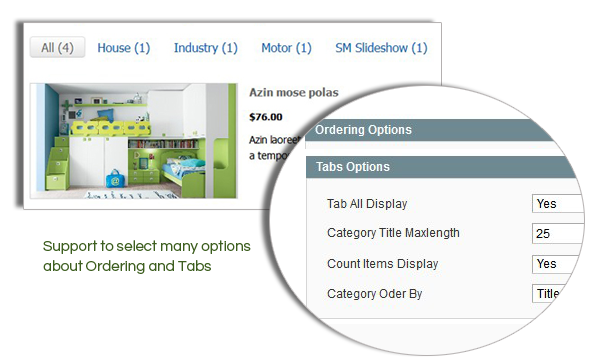 V. Variety of product selection
Select product source via: catalog, product.
Single or multi categories for pulling the products.
Product order by position, name, random, top rating, most reviews, most visited, most selling...
Set the number of products displayed.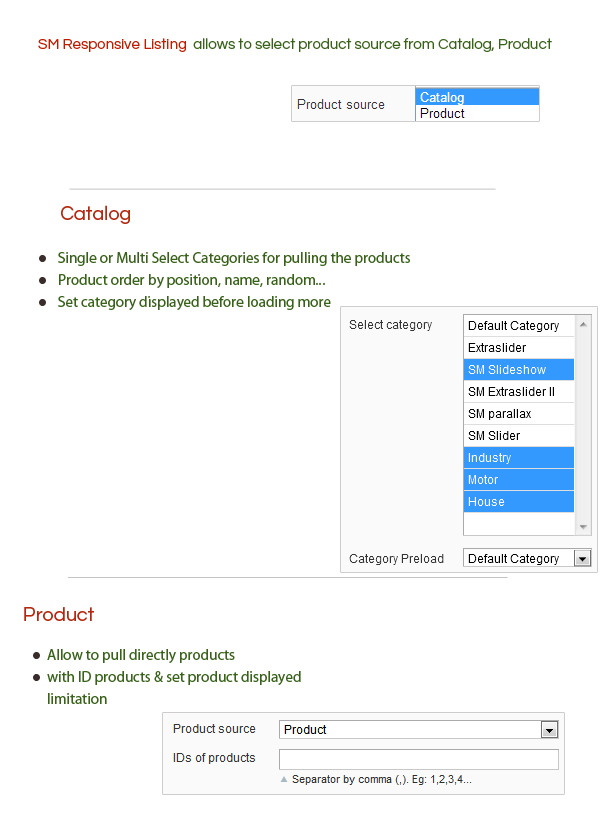 VI. Full list options to custom product displayed
You can easy to change parameters of image, title, description...Such as:
Product image: Change width/height of image
Product description: Enable to display or not, set the limited number of characters for descriptions, allow you to strip HTML tags for description of products...
Product title: Enabe to display or not, set limited number of characters for titles
Others: Allow to show price, review, readmore...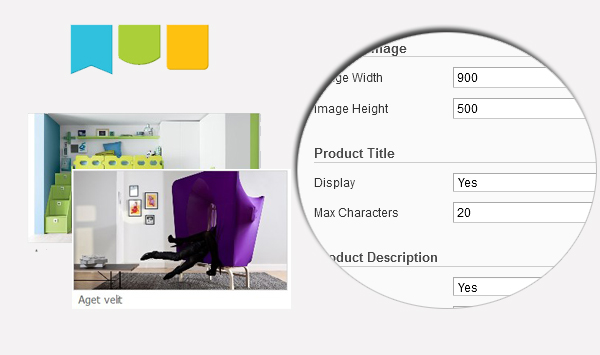 Thanks for reading!