SM SlideShow - Magento Module
Written by
Wednesday, 05 June 2013 16:33
Are you looking for a way to stand out your item's performance as well more attract customers' attention?
We are proud to offer you a great module that it will make you satisfied: SM SlideShow - Magento Module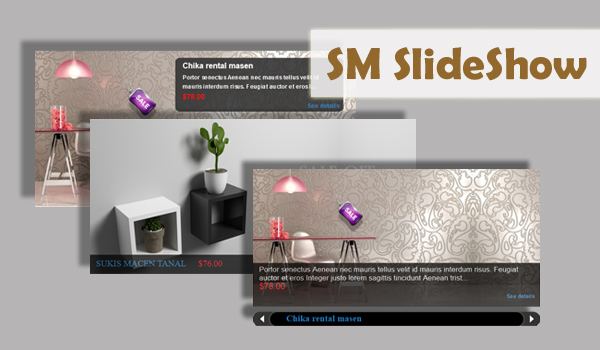 SM SlideShow is model module to display product slideshow galleries on your homepage or your top of pages with 4 themes and have have a lot of parameters can be configured in back-end to give you more control over the module.

1

Comment
Tuesday, 04 March 2014 01:55

posted by extra resources

I like this site very much so much great information.