BEST FREE MAGENTO 2 EXTENSIONS
1. SM Image Slider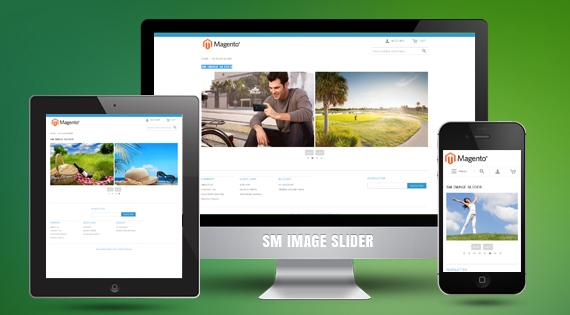 SM Image Slider - a FREE Responsive Magento module for image showcasing, is now available for Magento 2.0, 2.1 This module is ideal for a simple but effective product's image showcasing within a single area of website. For each screen resolution, you can custom the number of columns displaying to fit your website layout. This module is so flexible and adaptive, you can easy to add how many product images as you want with the title, image and link to the product detail page.
2. One Page / Step Checkout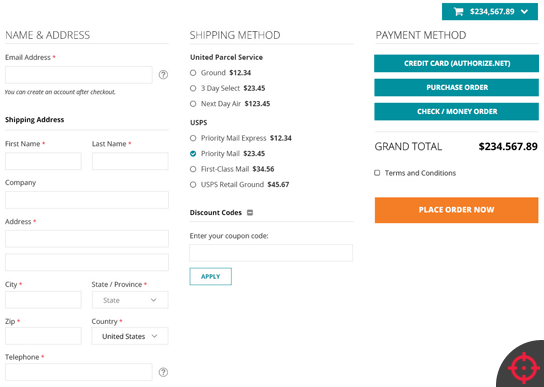 The One Page Checkout optimizes the checkout process for your Magento 2 store to be simple and responsive for users on any devices. By reducing the steps needed to submit an order, customers are more likely to complete the process and thereby increase your online profits and conversion rate.
Fully responsive checkout
Automatically checks for customer account
Seamlessly navigate between checkout fields with keyboard
3. SM Search Box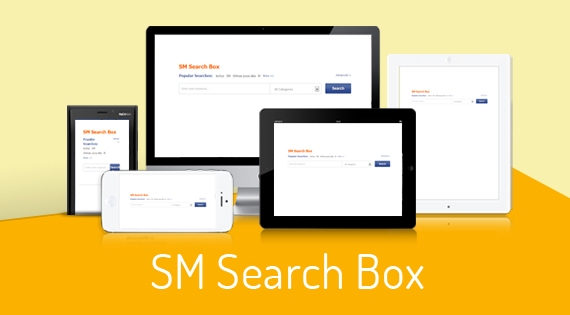 SM Search Box helps users easily find information according to categories. It's built fully responsive with 2 search forms: Basic and Advanced Search. Users can search quickly with basic search and suggestions on popular keywords or find exactly what they are looking for with advanced search based on name, description, price, sku... The Administrator Back-end is clear, intuitive and easy to understand, you can create your own custom search engine and put it any position you want. This is really a compact, utility module and indispensable for any eCommerce site.
4. Magento 2 Blog Extension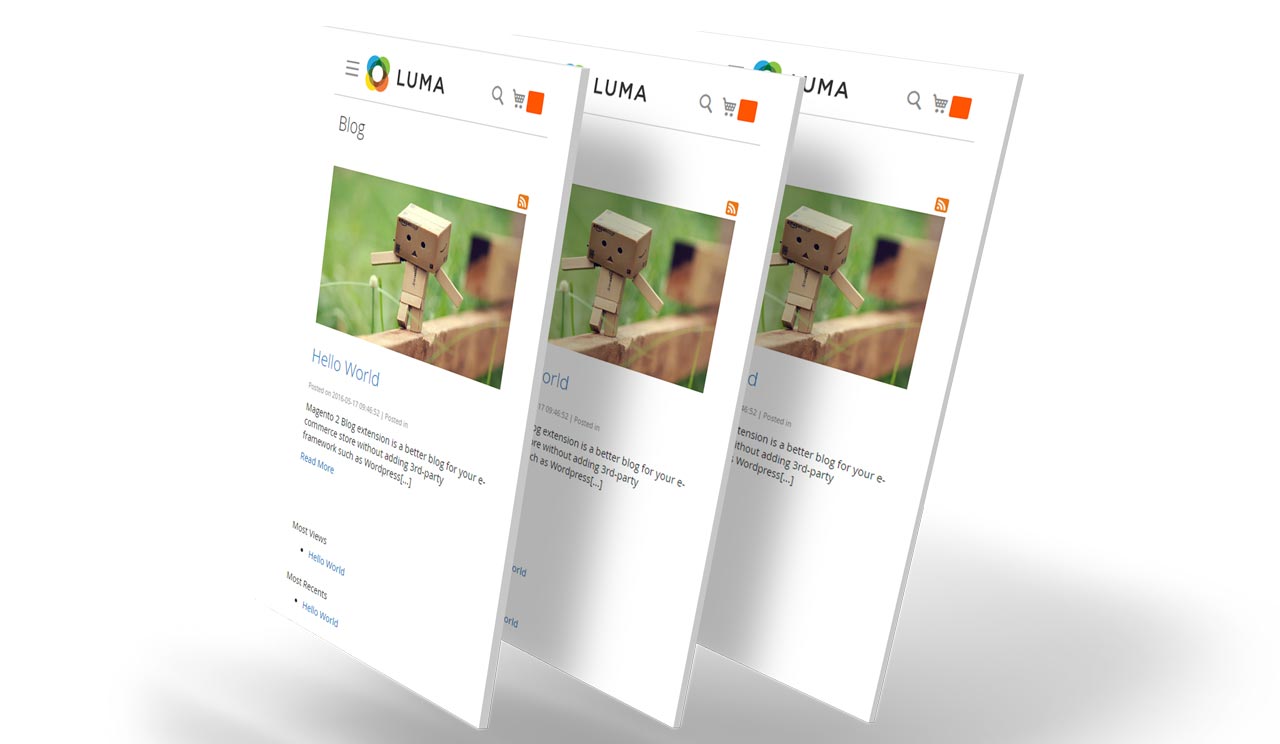 Magento 2 Blog extension is a better blog for your eCommerce store without adding 3rd-party framework such as Wordpress. Magento 2 Blog extension is integrated right into the Magento backend so you can manage your blog and your e-commerce store all in the one place. It is the perfect marketing tool for your business that not only provides update information to your existing customers but also drive more visitors to your online store.
Responsive design
SEO friendly
Multiselect categories
Blog Topics
Comment: Facebook Comment, Disqus Comment.
Integrate Magento Sitemap or Blog sitemap
Multistores support
100% FREE, Open-source code
5. SM Instagram Gallery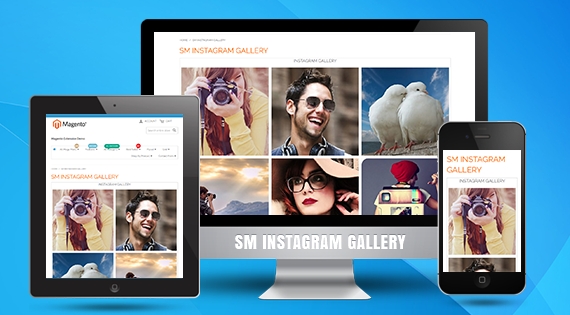 SM Instagram Gallery - is a very simple module to install and configure. It allows you to display photos from an Instagram account. Your photos will be displayed as a gallery with the grid layout and pop-up image when clicking on the image. The module is completely free for your online store. Furthermore, user friendly interface in Admin panel is totally easy for you to control every parameter we provide. Based on your configuration in this important area, your website will perform as accurately as you want.
6. Magento Portfolio Magento 2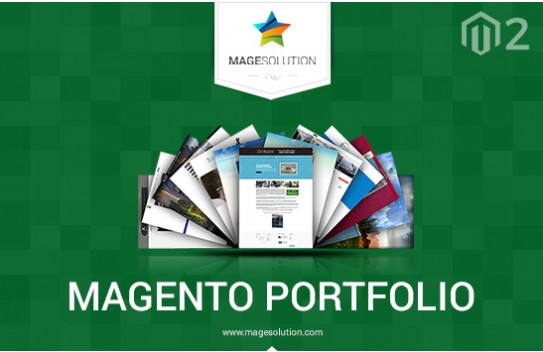 Magento 2 Portfolio extension gives you a valuable opportunity to showcase your products/ services/ projects. The whole process is so simple but you will be surprised with the results it presents. Collect your user's attention and let our Portfolio extension speak for you.
BEST FREE MAGENTO 2 THEMES
7. Kasitoo - Free Magento 2 Theme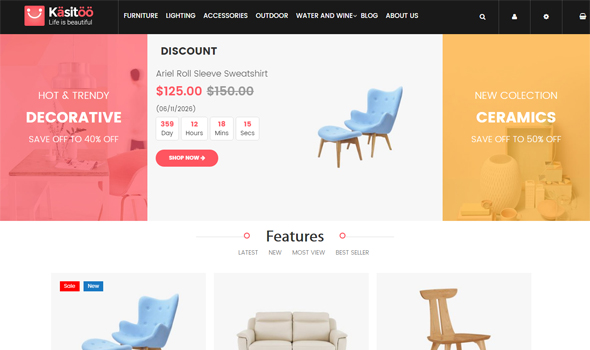 Kasitoo, a new free Magento 2 theme for online store. It will be perfect for Fashion, Shoes, Glasses, Equipment shop and so on. Ves Kasitoo comes with product-oriented design that attracts customers at the first sight.
Some Key Features:
Support Magento 2.0
Fully responsive layout
Minicart
Showing product with Gird and List view
New Admin Panel design
8. F2 - Free Magento 2.0 Theme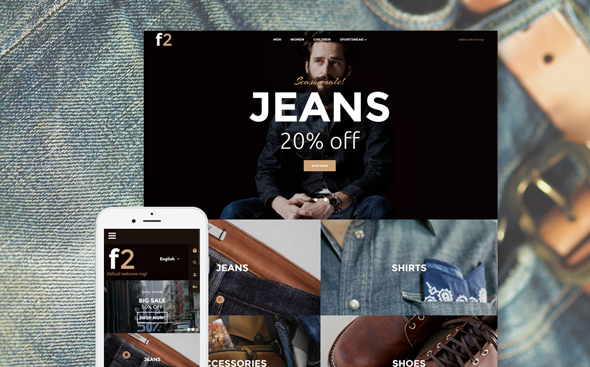 F2 - Responsive Magento 2.0 Free Theme that was built for a professional online store. It is designed following the latest web trends. That is why it offers a compelling look coupled with an unmatched functionality. You can easily adapt this fashion store Magento template to any other project of any kind.
Some Key Features:
Support Magento 2.0
Responsive Design
Dropdown Cart
Sticky Header
Configurable Swatches
Various Product Types
And More
9. Yume - Free Magento 2 Theme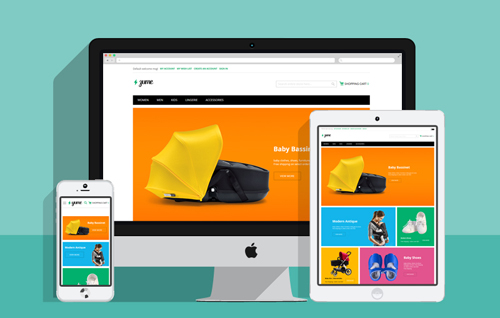 Yume is not only fully responsive, but it also comes with amazing features such as: Off Canvas Menu & Header Link, Font Awesome, Ajax Cart, Gallery image product detail, and Checkout Improvements. It's free Magento 2 theme that you should give it a try.
Some Key Features:
Support Magento 2.0
One Page Checkout
Easy install and customize
Quickview product
Lots of static blocks
Off Canvas Menu
And more
10. Ketty - Free Magento 2 Theme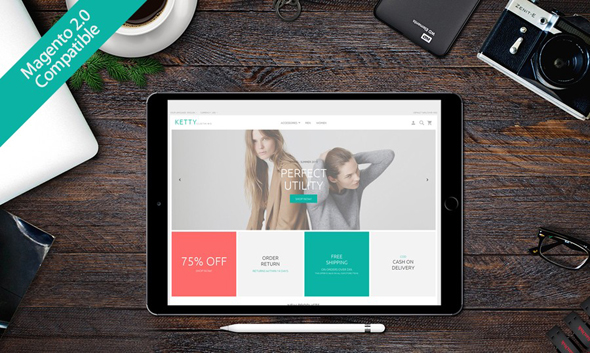 Ketty is one of first Magento 2 themes from Templatemonster. In addition to the perfect look, it offers such features as responsive design, cross-browser support, slider, configurable swatches, Ajax cart, product zoom, improved checkout, and a user-friendly admin panel. This Magento 2 theme is free to download, just tweet and then you can get it.
Some Key Features:
Support Magento 2.0
Easy to Customize
Ajax Cart
Configurable Swatches
Product Zoom
New Admin Panel design
And More
Want more free Magento 2 store themes? Let check out 17+ Best Free and Premium Magento 2 Themes in 2016. They include both free and premium themes, which are highly customizable to be used for all kinds of store. Let's check and enjoy!
Thanks for reading this!