Let's see the homepage number 24 - Specially: This index includes Advance AttributeSearch Module (New Function)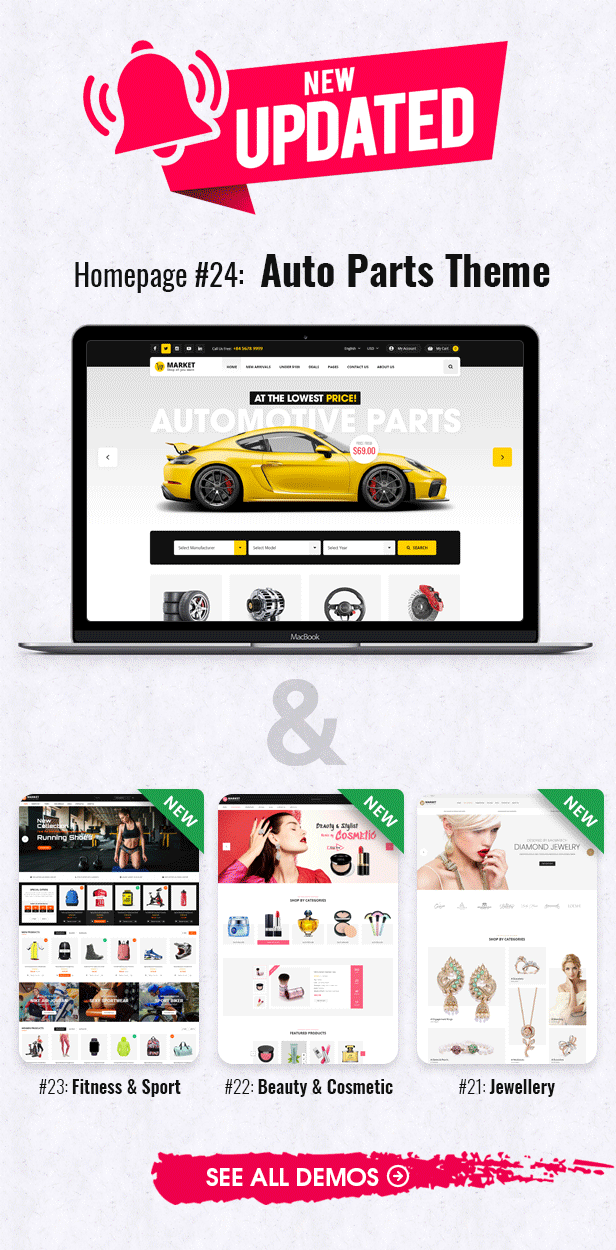 Other high light features of SM Market:
NEW: Compatible with Magento 2.4.x (Latest version of 2.4.1 )
NEW: Developed with Bootstrap 4
NEW: Mobile layout updated for Magento 2 package
Multiple homepage layouts (24+ Unique designs)

Compatible with the most popular Marketplace extensions
Compatible with Smart Onestep Checkout, Automatic Related Products, Reward Points Modules by Aheadworks

Support Quick Cart Pro
Once-click Import Sample Data
Lazy loading product image
OUR PRODUCTS FOR MAGENTO 2.4.1
Other Magento 2 themes have been updating for Magento 2.4.1 Themes within this month. Don't forget to keep in touch with us to access the wide range of high-performance Magento 2 products quickly.
Need Help To Upgrade Magento 2 Store?
If you want to UPGRADE Magento 2 Store to utilize all new features, let our experts help you. We will help you move to the latest platform version via the improved Import & Export Magento 2 extension.
All customization and specific features can be discussed, so don't be afraid to share even the craziest ideas with us. Please feel free to contact our custom work department.