Not only nown as the most homepage layouts with 18+ demos but also compatible with both magento 2 and 1, SM Market is the hottest theme of magento up to now. Besides, this theme supports RTL and use the newest and most innvative Magento Modules such as QuickCart Pro (Full of Ajax in 1) and SM ShopBy (powerful advanced filter). Click HERE to check!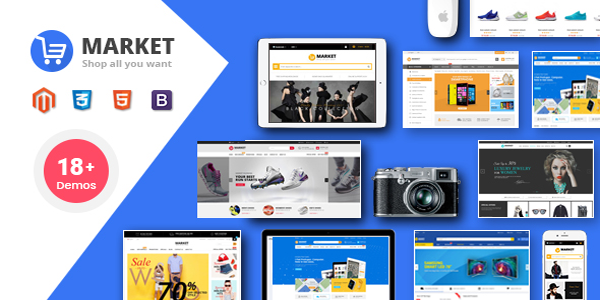 This theme is the Magento Version of the Best PrestaShop Theme which leads rate of sales in continual 2 weeks from our PrestaShop Porfolio. With nice design and integrated powerful extensions, SM TopDeal is promised to bring your e-stores thrive in revenue. Click HERE for more details!
This theme is the initial theme with mobile-specific layouts which allow users to boost sale on smart devices. With 8+ Homepage Layouts, SM Destino now stands 2nd position of TOP HOT MAGENTO THEMES. Let's check HERE!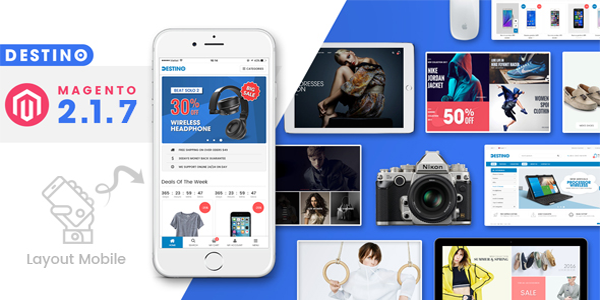 The newest Magento Themes from MagenTech is equipped with many kinds of amazing features such as nice design, fantastic hover style, RTL Support, powerful extensions (especially SM QuickCart Pro and SM ShopBy). See HERE for more details!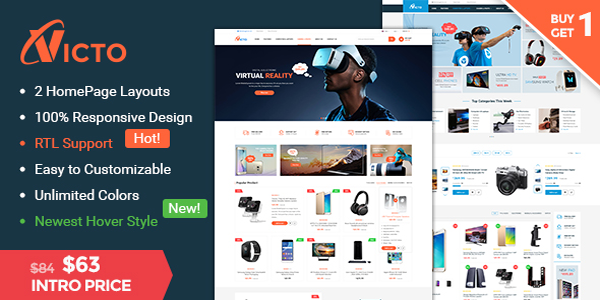 Other Upgraded Magento 2.1.7 Themes: SM Furnicom, SM ClickBoom, SM Viste, SM FShop, SM Parna, SM Infinity , SM Sawyer, SM TopShop, SM Sport, SM StyleShop, SM AGood, SM Shoppy Store, SM Saphi, SM Revo, SM Love Fashion, SM TopzStore, SM Paco, SM EtroStore, SM Himarket, SM MaxShop and so on.