ERROR AFTER INSTALLING MAGENTO 2.2.4
As a Magento theme provider, we tested and installed the Magento 2.2.4 version. Unfortunately, when we're trying to install Magento 2.2.4 (Latest Version) on my localhost and other servers, it's getting 500 Internal Server Error. We detected that this issue came from the core of Magento 2.2.4, so you don't need to worry about it. Let's wait for Magento team fix and install it later.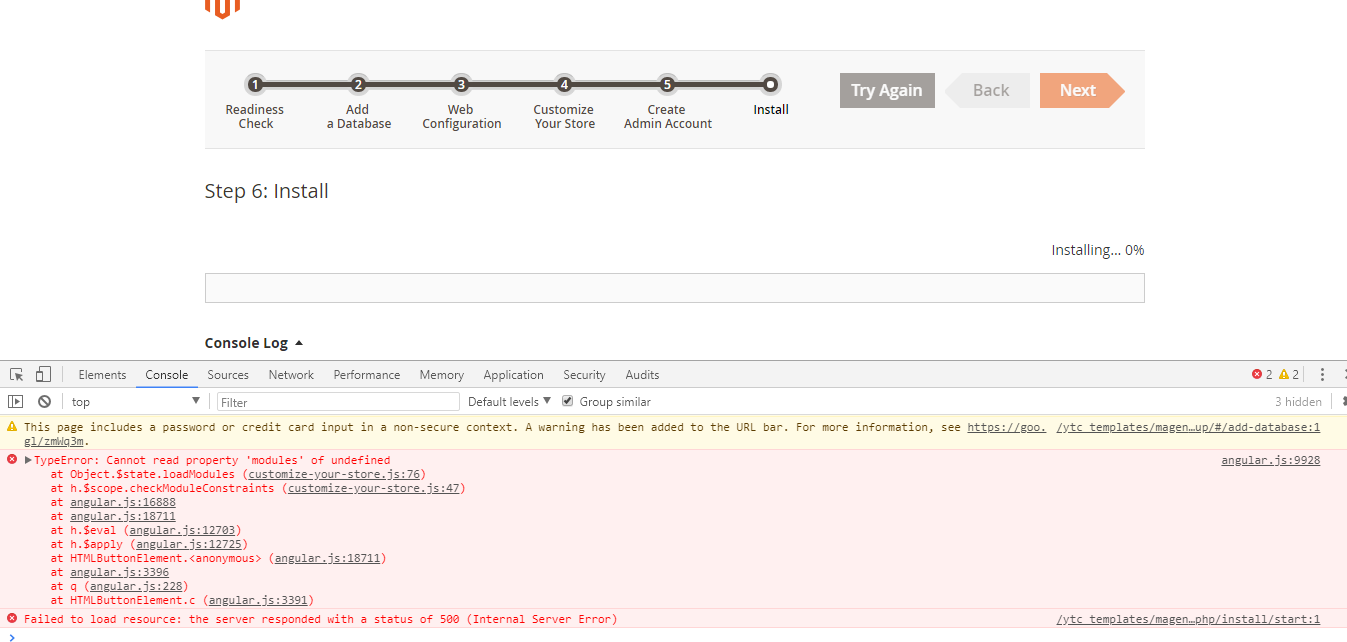 HIGHLIGHTS OF COMMUNITY EDITION 2.2.4
Magento 2.2.4 comes with more than 20 bug fixes and enhancements, and one security enhancement, including these highlights:
Significant new bundled extensions that add instant and accurate tax and shipping calculations right from the cart

Amazon Pay provides a trusted, familiar way for customers to check in and check out.

Vertex simplifies and automates the complexity of calculating sales tax.

Klarna Payments is a new payment method. With Klarna Payments, merchants can provide customers with the option to pay now, pay later, or pay by installment for their purchases.

Merchants can now use dotmailer to create their own transactional email templates.

Fixes and enhancements to core features, including performance improvements that enable faster shopping with image loading and search performance enhancements.

Almost 200 community contributions. These community contributions include performance-tuning enhancements plus at least 80 engineering fixes.
Looking for more information on these new features as well as many others? Check out Magento 2.2.x Developer Documentation and the Magento Open Source User Guide.
Enhancements
The admin global search is now translatable, extensible, and takes into account the ACL settings for the current user.
Magento has an automated checker to enforce the short array syntax convention that we are now enforcing in new code. This standard complies with with all requirements of PSR-2.
Magento now provides dedicated payment and shipping debug log files to store information specific to those functional areas.
The Emogrifier dependency has been upgraded to 2.0.0 or later.
Replaced is_null with strict comparison only for models and block in the following modules: Catalog, Tax, Sales, and EAV.
You can view the full list of improvements in the release notes.
NEED HELP TO MIGRATE MAGENTO 1.X TO MAGENTO 2.X?
As you know, Magento 2 uses new approaches and technologies that give merchants an unmatched ability to create innovative shopping experiences and scale to new levels. If you would like to update your site to Magento 2, but be afraid of facing technical difficulties, feel free to contact our custom work department.