Default PrestaShop 1.7 Theme
PrestaShop 1.7 generation came with many new features and significant improvements with the better code, it allows you to create a theme and product easier and sell any kinds of products efficiently. PrestaShop 1.7 arrives with 2 themes: Default Theme and Start Theme
New Default theme has improved with more classy and efficient. The Default theme is made for all users.
Starter theme is a minimal PrestaShop theme, it contains all the necessary features with a little JavaScript to build a complete eCommerce site but has no styling. Starter theme is a great tool to save time and effort for front-end developers or designer.
Both of the themes are very simple and include must have features that allow developers to create beautiful themes more quickly and more efficiently.
New PrestaShop Default Theme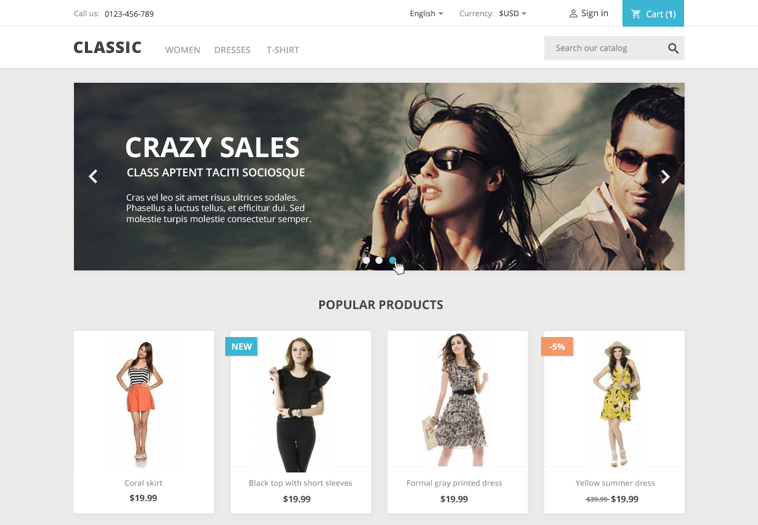 What are significantly changes in the New PrestaShop 1.7 Default Theme?
Front-end Office:
Homepage: There is little change in the homepage like background color, call to actions button and size of a paragraph.
Category Page: Allow to show the category tree; added a clear option in the filter function.
Redesigned One-page Checkout: It comes with a completely new interface with entire checkout process is split into sections allowing the customers to anticipate the steps to follow before the payment and check its cart at any time during the checkout process.
Back-end Office:
Revamped module page to better manage your modules
Rebuilt a new product page to help add product to catalog quickly
The back office has been refreshed, with an improved UI/UX experience making it easier to use.
Performance options: Smart cache for CSS and JavaScript
For further information related to PrestaShop 1.7, let's check this blog post!
PrestaShop 1.7 Themes From MagenTech
After many working hours, we are very excited to introduce our brand new SP PrestaShop Framework with ultimate features that were built exclusively for our themes. Our development team made this Framework with simplicity and flexibility in mind. It contains all the PrestaShop 1.7 features and many other new features added to make it powerful. With relative ease, you can quickly customize the entire site as your idea without touching any single code line. Great news! This SP PrestaShop Framework will be used in all our PrestaShop themes. Let's discover our new framework!
The SP Framework includes the following functionality:
100% Responsive Framework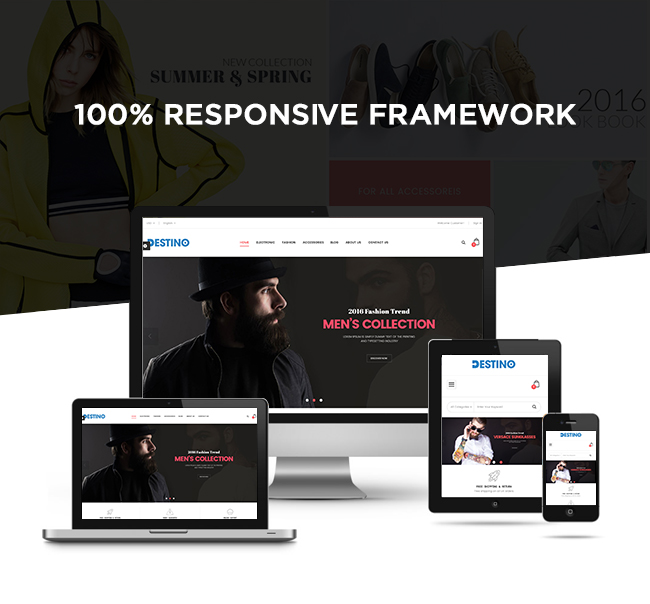 Framework from MagenTech is 100% responsive layout, that adapts perfectly for all device resolutions like mobiles, tablets and desktops
New Web Technology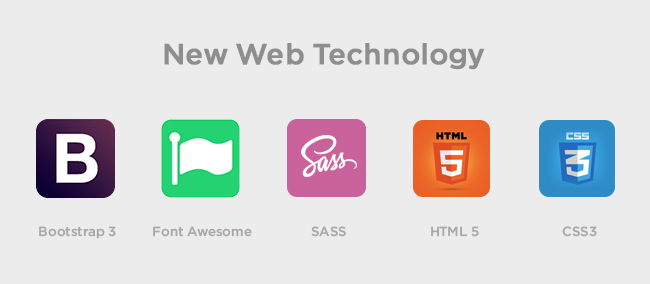 The PrestaShop Framework is powered by new web technology: Bootstrap 3, Font Awesome 4, LESS, CSS3, HTML5 that makes your store more powerful and flexible.
Unlimited Color Styles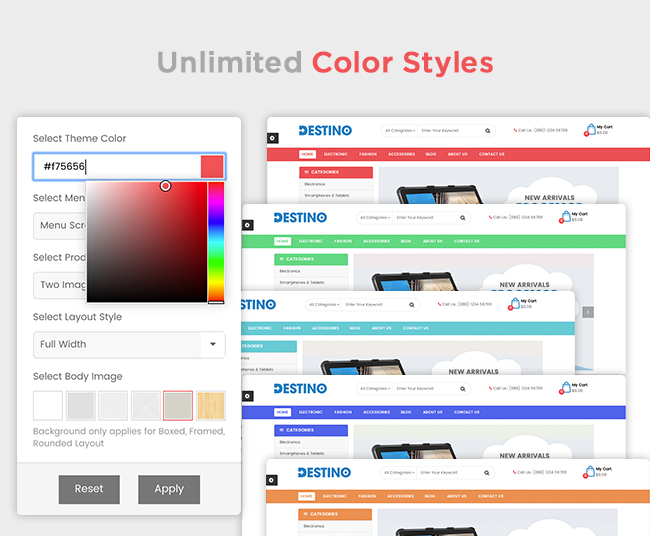 It gives you the full control in customizing color schemes via Front-end or Admin Panel. Let's choose any color to fit your website.
Multiple Header and Footer Styles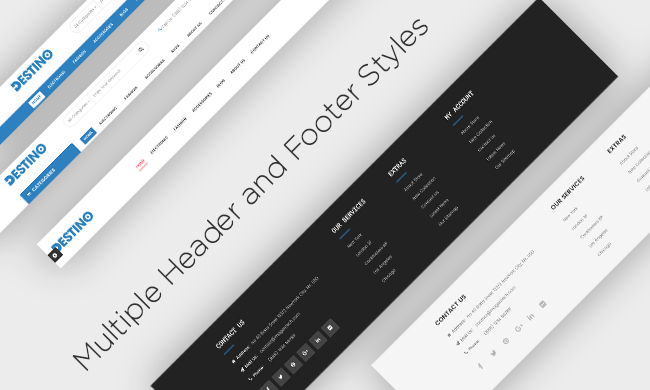 With SP Framework you can control the header/footer elements like language, currency and header information or choose any pre-made header or footer styles available with one click.
Advanced Mega Menu & Vertical Mega Menu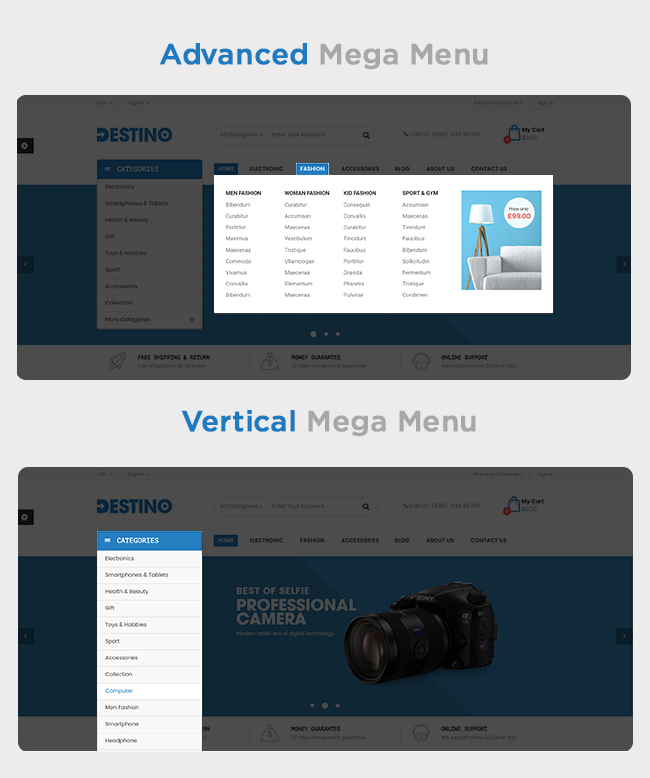 Our new framework packed with Mega Menu and Vertical Menu. It allows you to add any content with images, text, and videos easily via Admin Panel. Furthermore, you can add category, product, manufacturers or suppliers and custom URLs.
Highly Customizable SP Theme Configuration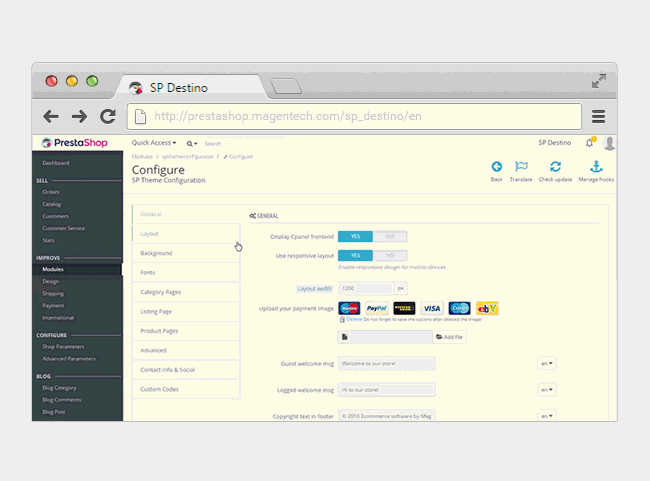 A powerful and user-friendly Theme Configuration, which is easy for you to manage and change layout, background, font, category, listing, product options, custom code and more!
Functional Category Page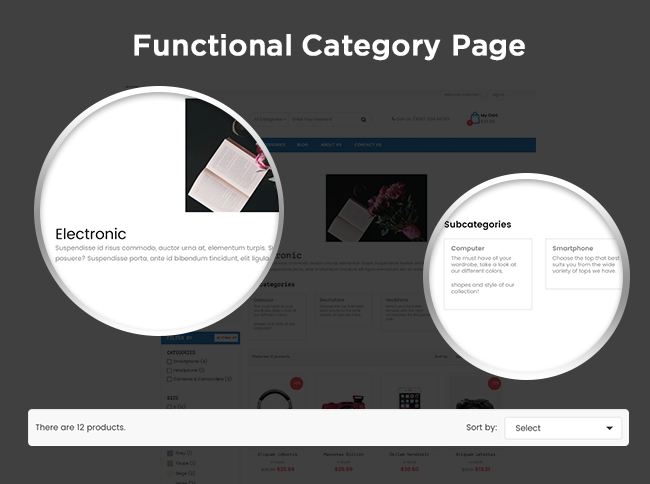 You can show the image, description of main category and how many subcategories as you desired, it allows your customer easily to navigate to any other categories available on your store.
Listing Layout Variation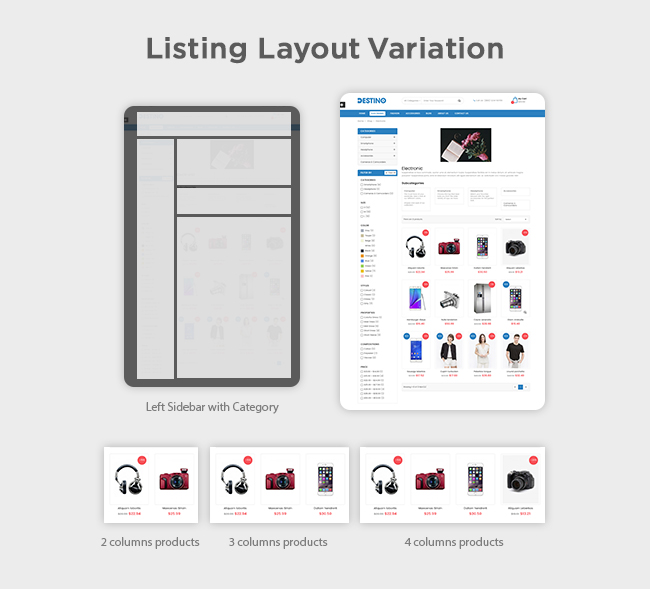 Advanced Listing Layout has variety options for you choose the best suitable ones to display the most beautiful listing page. Select number of product per row; show/hide product title, product description, quick view, product price, new and sale icons, etc just a few minute.
Flexibility Product Page Layouts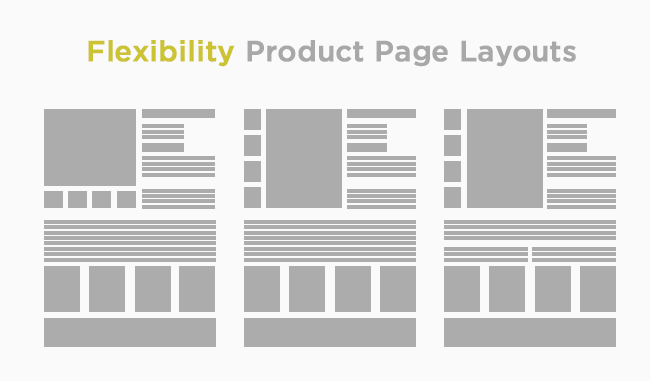 SP Framework includes unlimited product page layout options: Product Full-width, Product with Left or Right Sidebar with tons of options like Vertical or Horizontal thumbnail, number thumbnail to be displayed, effect on zoom image and add an extra custom tab to show any other information for customer.
New Way To Add Contact Form and Social Channel Information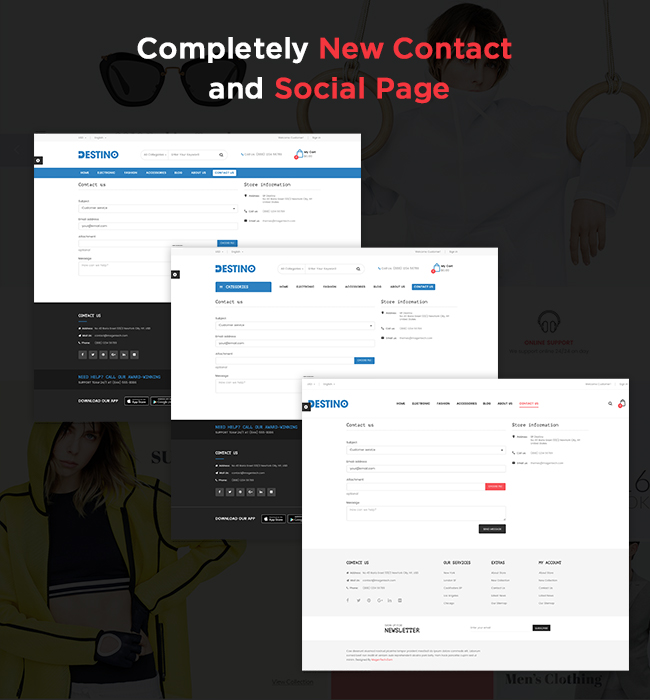 If you need to go to the contact or social module to change suitable information for your store before, we made it more convenient now by moving all its configurations to SP Theme Configure.
Visual Live Theme Editor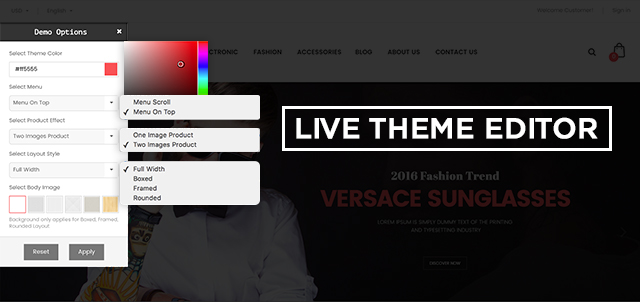 Live Theme Editor allows you can change the look of your site without any advanced technical knowledge, you can see the theme color, layout styles with a different background.
Multilanguage and Right-To-Left (RTL) Support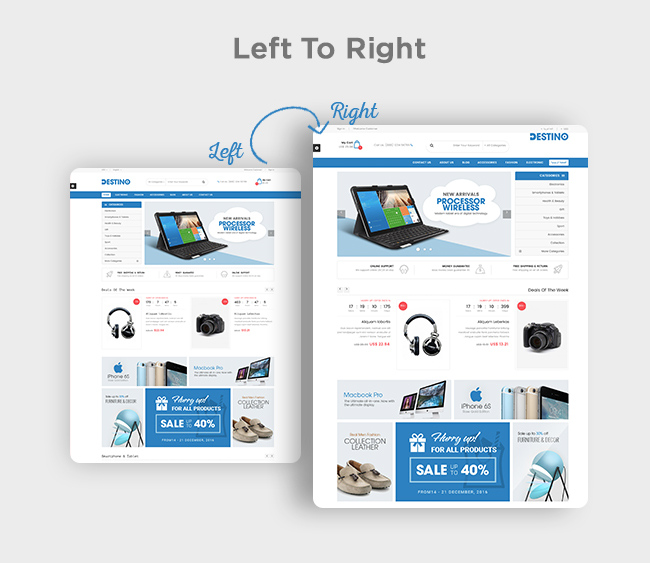 Our eCommerce Framework supports to work well with any language installed on your website. It enables you to translate your website to any language. Especially, it offers right to left (RTL) language support - like Arabic, Hebrew, Farsi, Urdu and others.
Thanks for reading!