WHAT IS MARKETPLACE MULTIVENDOR FOR?
This module helps your site run business in various sellers with their item collection separately. Such a very good example to have clear understanding of this case is eBay.com, alibaba.com, etc. You are host now. You build a website for marketplace. The merchant with limited budget will rent vacancy in your market and sell their products. Especially, customers' comment and rating feature is supported for free. One more things we are sure that you will love to listen: this module supports variety of payment methods and commission auction. You can easily handle your business.
FEATURES
Suitable for all types of template with open source code
Separate seller / vendor profile / micro site .
Easy to add and edit banner/logo/custom HTML text
Seller / Vendor product search in vendor panel .
Separate seller's item collection.
Support coment/review/rating
Contact to seller with captcha support.
Adjust different commision for different sellers
Back-end admin product assignment for seller account.
Category and subcategory assignment from seller end.
Support to show status of product (pending/ complete/processing..)
Multiple category selection in tree node structure.
Special price , special price from to special price to.
Stock Availability check .
Ajax check for vendor / seller shop url .
Product Preview for product approval at admin.
Vendor / Seller and Admin moderation and approval.
Sellers customize/ edit their products easily in admin, edit shop URL for Profile page, collection page, review page, Location page.
Provides an attractive landing page with top 4 sellers with their top 3 products.
Support to view the list of all the sellers of the marketplace at one place.
Allow the seller to select Check boxes for enabling the social media fields on Seller's Profile page.
Admin will allow the specific Product Image Type for the product images, when seller adds the product.
Allow seller to add Carrier and Tracking numbers for orders.
Admin will allow Product Image Type for the product image when seller adds the product.
Admin can do the Landing page setting.
Admin can manage the inventory setting.
Allow admin to create custom templates.
The seller will be notified by mail when product inventory reaches to the specified minimum level set by the admin.
Admin can manage the Seller profile page setting.
Multi Lingual support / All language working including RTL ( http://en.wikipedia.org/wiki/Right-to-left hebrew and arabic).
Product Edit and Delete option on seller panel.
Interactive view for seller profile and easy to upload seller logo and banner with colors.
All product type Simple, Downloadable, Virtual, Configurable, Bundle and Group Products (using addons) supported.
Latest order at vendor dashboard and order management using shipping addons for marketplace .
Seller / Vendor transaction report at seller panel.
Working fine with all languages .
All currencies Supported.
Hint(s) / Guide feature for the fields which will be managed by magento Admin.
Store Owner or Admin can limit the category(s) for the sellers / vendor i.e . Vendor can add the product on allowed categories only.
SMS integration with Twilio SMS Addon.
Automatically generate seller product URL's like- Profile, Collection, Location & feedback URL.
Admin can choose and customize 3 different layouts for Landing Page.
Marketplace sell page (in case of layout 2 and layout 3) works as seller central where seller can separately create his account.
Admin can choose to auto-approve orders or not.
The seller can manage the order from the front-end when approved by admin.
Admin can allow seller to add related products, up-sell products and cross-sell products from seller's panel.
Admin can allow seller to add product limit for customer on product purchase.
All the things above are just the floating features that you can see when using this module. Almost of Magento Users are fond of owning this amazing extensions to buile ecommerce. However, remember that not all Magento Theme can support to set up. Don't worry! MagenTech Team tested and claimed that our SM Market and SM Destino do support this module. Besides, see following for other types of powerful extensions that those themes are compatible with: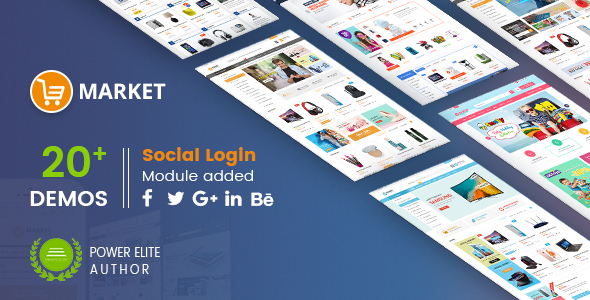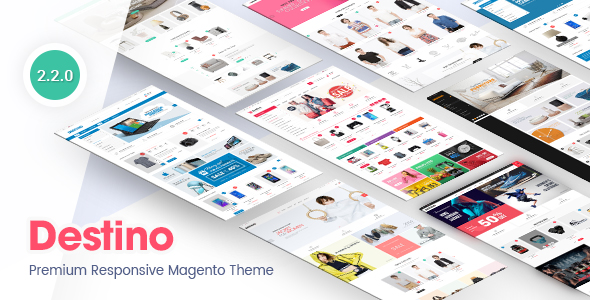 Checkout now because time is gold! Establish an ecommerce and get your money!