As we announced in plan of 2021, we will release new theme in Magento Club monthly. April welcomes SM Malide - Responsive Magento 2 Fashion Theme.
You want to join our Magento 2 Theme Club, you can CLICK HERE
Let's view some features of SM Malide:
WIDE BANNER SLIDESHOW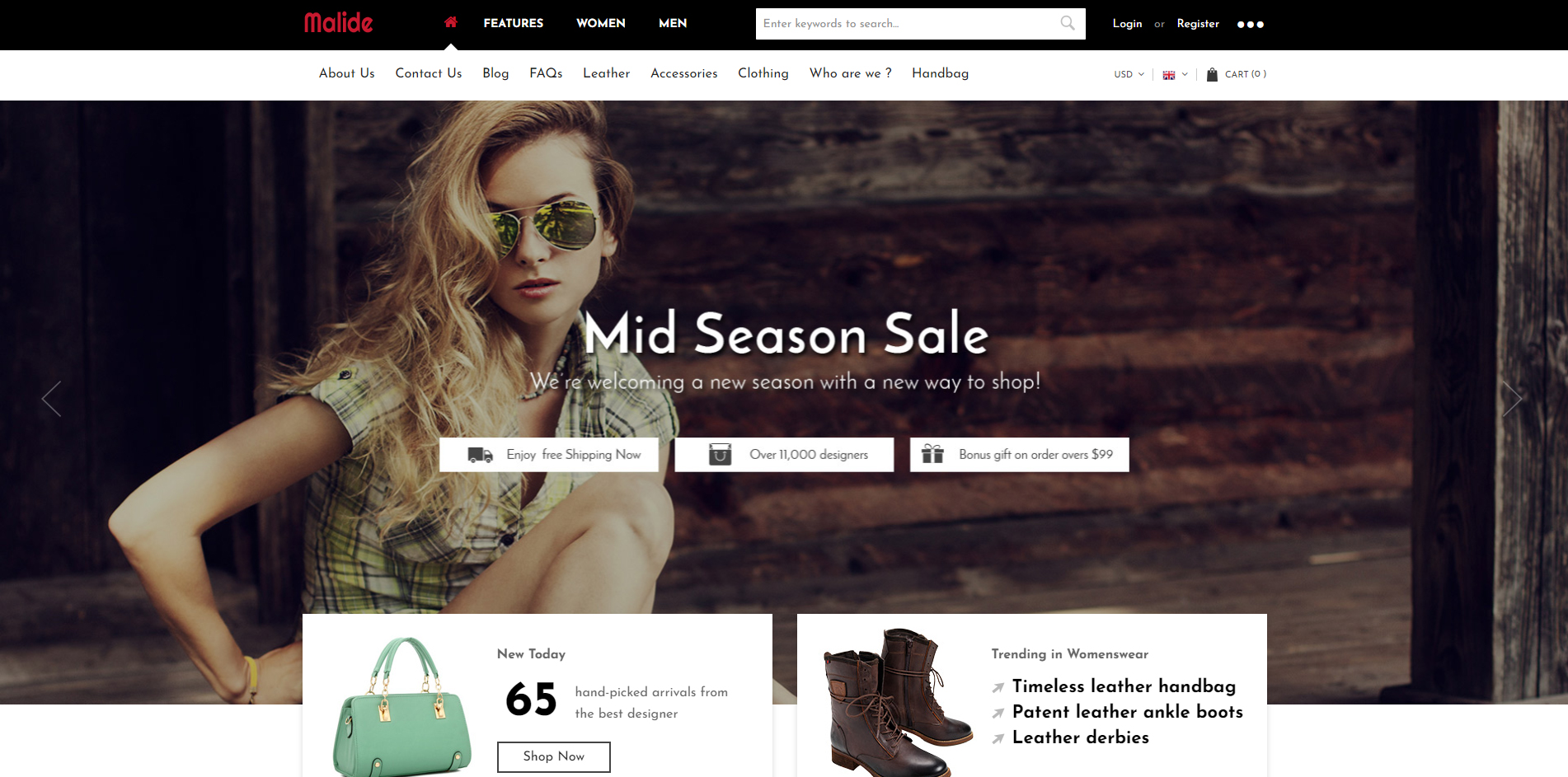 PRODUCT COLLECTION
NEW ARRIVALS
SHOWING DETAILS ABOUT COMPANY

FOOTER
QUICKVIEW
POPUPS
Subscribe us to get the latest news!