What make you attracted to one website? I think it is not only about its design but also its power and how every parts are arranged in the website. Throughout 2021, MagenTech team has released so many new templates, but in this blog, we will filter the 5 best sellers of Magento items which you can have more choices for your website. Let's take a tour!
Top 5 Best Seller Magento Theme in 2021
#1: SM Market - Super Powerful eCommerce Magento Theme
This is the key item from our portfolio. It is always taken as priority for updates of functions and designs.
As you can see, it has the greatest number of hompage designs. With 29 index, you will never get headache to choose which one is suitable for your online store.
Moreover, SM Market has some more outstanding features such as:
Powerful Admin Panel
Mobile-Specific Layout
360 Degree View Function (new updated in 2021)
Bundle Product Function (new updated in 2021)
SizeChart Function (new updated in 2021)
Right to Left layout
And many more from basic ones to premium features that you should go into details, then make decision!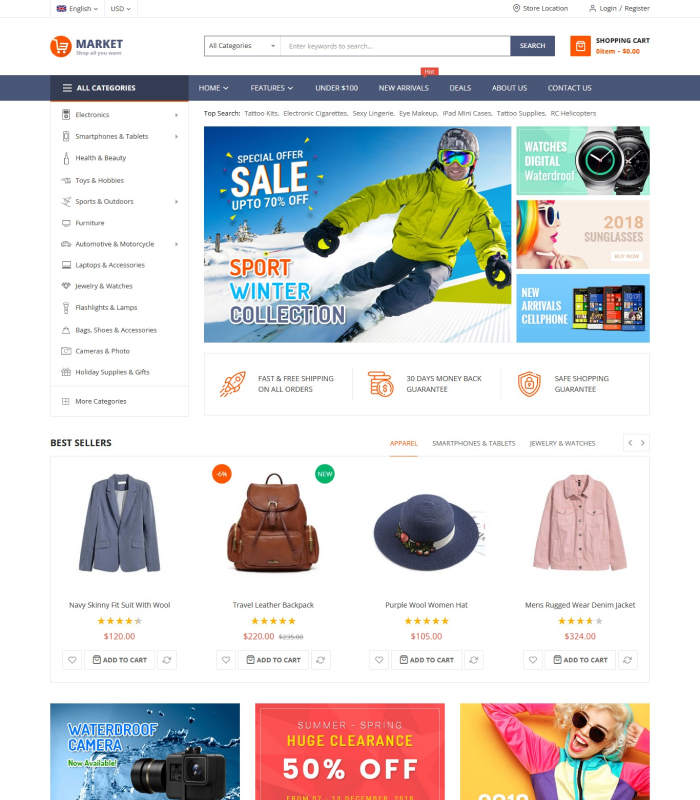 #2: Auto Store - Auto Parts and Equipments Magento 2 Theme with Ajax Attributes Search Module
This is template specially for Auto /Auto Parts topic. Not easy that SM Autostore is on the 2nd position over the rank band. Its design is really attracted with black and red tone. Besides, it has SM Attribute Search module which owners can make shoppers filter or find products based on the fixed elements such as Maker, Model or Year...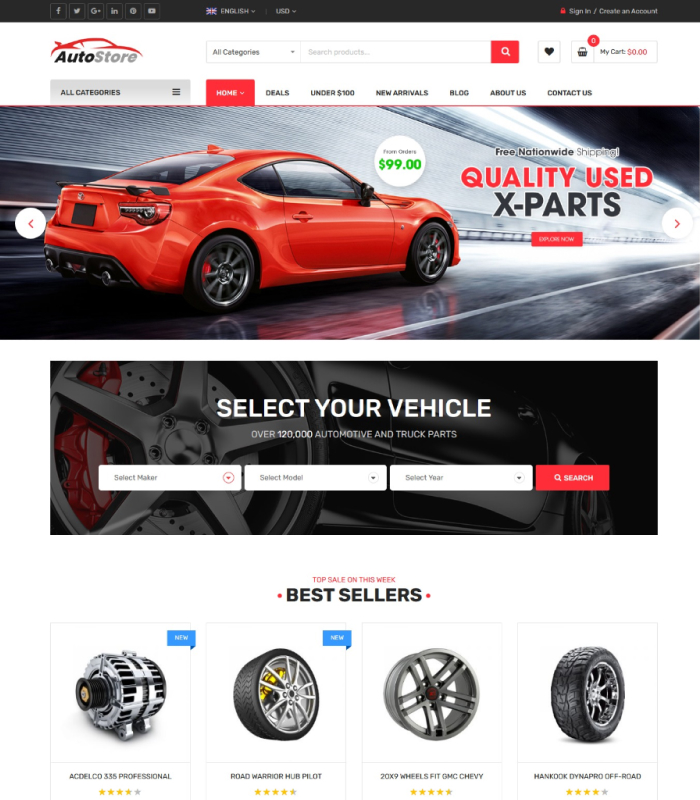 #3: Medisine - Drug and Medical Store Magento 2 Theme
Unlike Rank 2, Rank no.3 is about Medical and Pharmacy major. We do not know whether because Covid-19 makes the demand of medical usage rise or not, but If you are tend to start Online business with this industry, SM Medisine is good idea for you.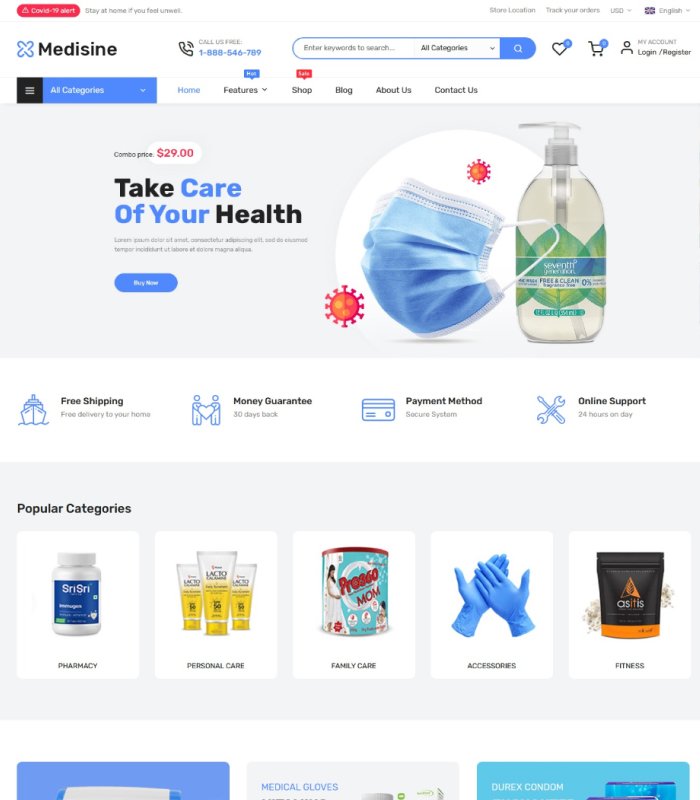 #4: Destino - Premium Responsive Magento Theme with Mobile-Specific Layouts
Destino is one which is similar to SM Market. Of course, it has no more functions than SM Market, but if you look at its design, you will know why it can stand on Rank no.4.
This template has style of eCommerce design which you can build marketplace or sell anything on it.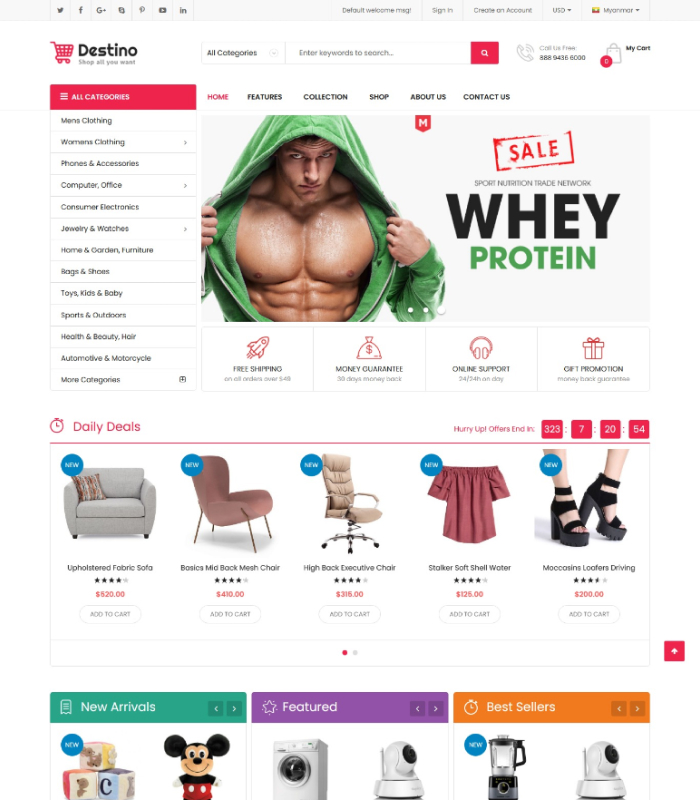 #5: AmaBook - MultiPurpose Responsive Magento Theme
Rank no.5 makes us surprised. We never think that this theme has more love from customers because we have so many other beautiful templates as well.
However, I can say one thing that: Although we live in Covid-19 decade, the demand of raising knowledge is never decreasing. It would be great to hear that!
Let's view our AmaBook Demo: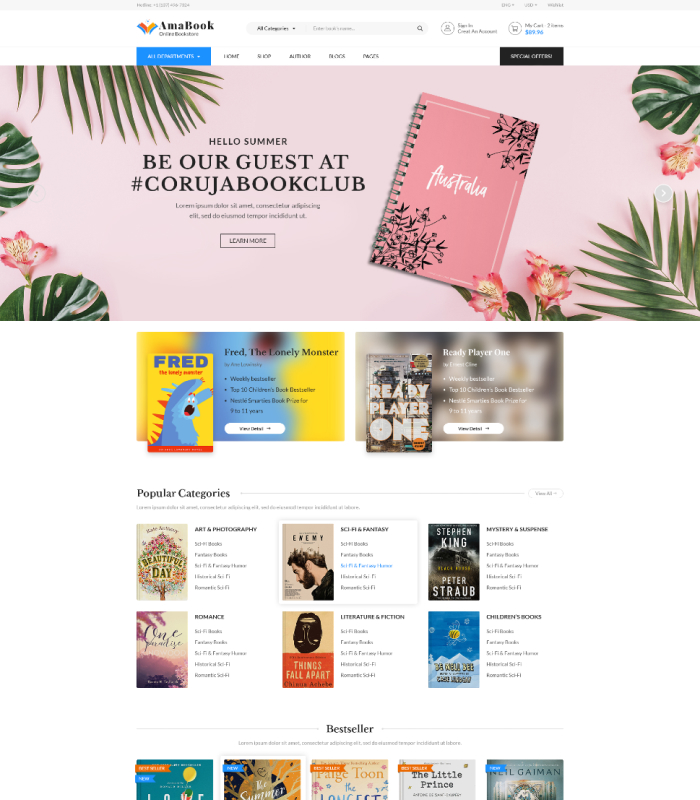 To summarise, whatever you choose theme, we are sure that its functions and organization meets your demands. So the final thing you want is Support after that.
To get support, you can submit ticket via Support System. Or you even can request Custom Work Service if you want to change something with reasonable fee.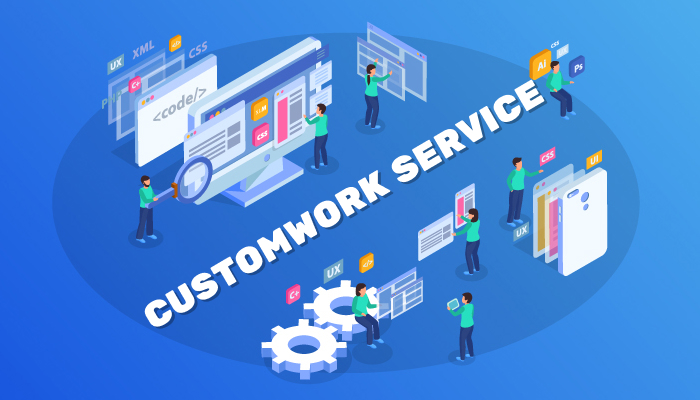 Last but not least, hope that this blog will help you have some good ideas to choose template for your online business. If you still cannot find any items, you can see our Magento Theme Portfolio to view more.
Many thanks for reading!