The emphasis of 2021 is Elementor! This module help you edit Header, Footer, Home, Contact, 404 Pages, CMS Pages & Product, Category, Manufacturer, Supplier,... directly from the front office of your store.
In 2021, there are many templates were released. And these are 5 best sellers of PrestaShop items which you can have more choices for your website. Let's take a tour!
Top 5 Best Seller PrestaShop Themes in 2021
#1: Market - Elementor Multipurpose PrestaShop 1.6 and 1.7 Theme
This theme has the greatest number of hompage designs with 23+ indexes. You will never get headache to choose which one is suitable for your online store.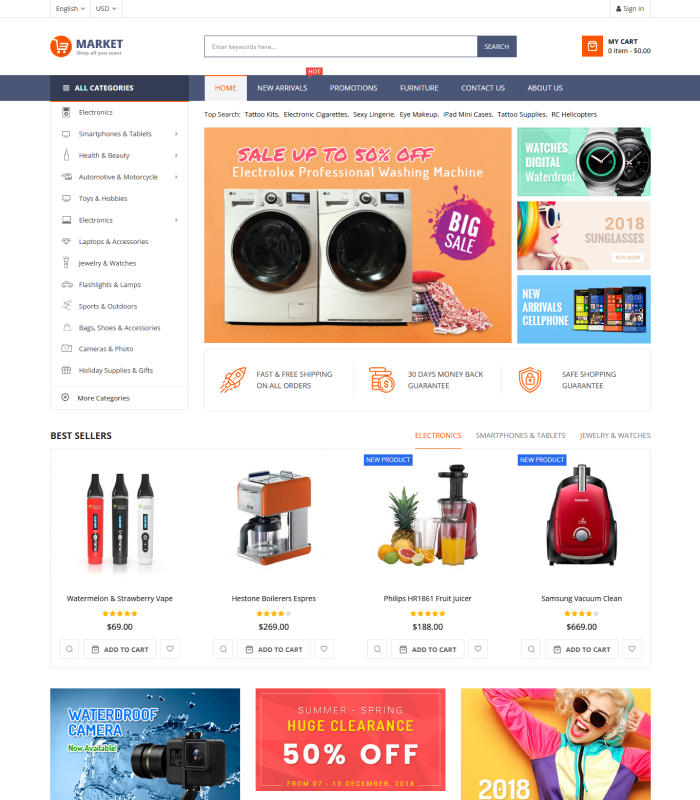 #2: AutoStore - Responsive PrestaShop 1.7 Autopart Theme
Likely Top 5 Magento Theme BestSellers, AutoStore is on the 2nd position of PrestaShop Rank. As a result, we see the love of this design in Auto Parts field.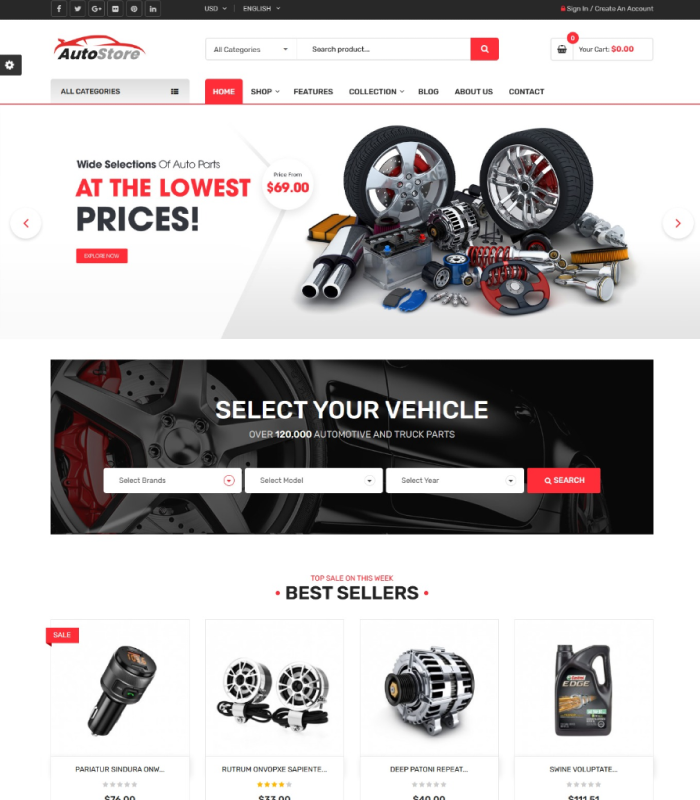 #3: Revo - Elementor Premium Responsive PrestaShop Theme
Revo is also one of our key template which mainly focuses on eCommerce topic. This theme is integrated with Clever Elementor feature as well.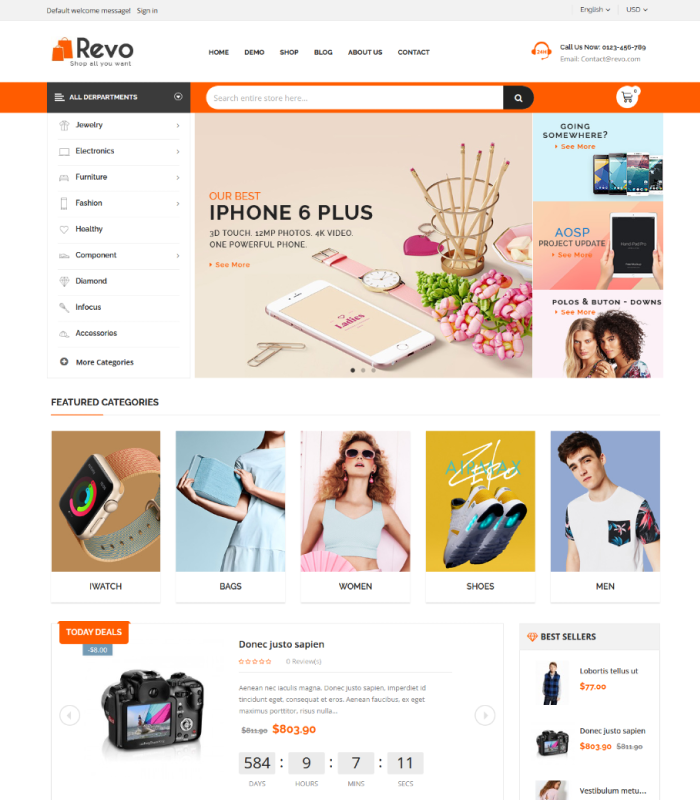 #4: Medisine - Drug and Medical Store Prestashop 1.7 Theme
Topic of Medical or Pharmacy is never getting old in this Covid-19 period. That's explain why our Medisine PrestaShop Theme is standing on TOP 5 PrestaShop Themes.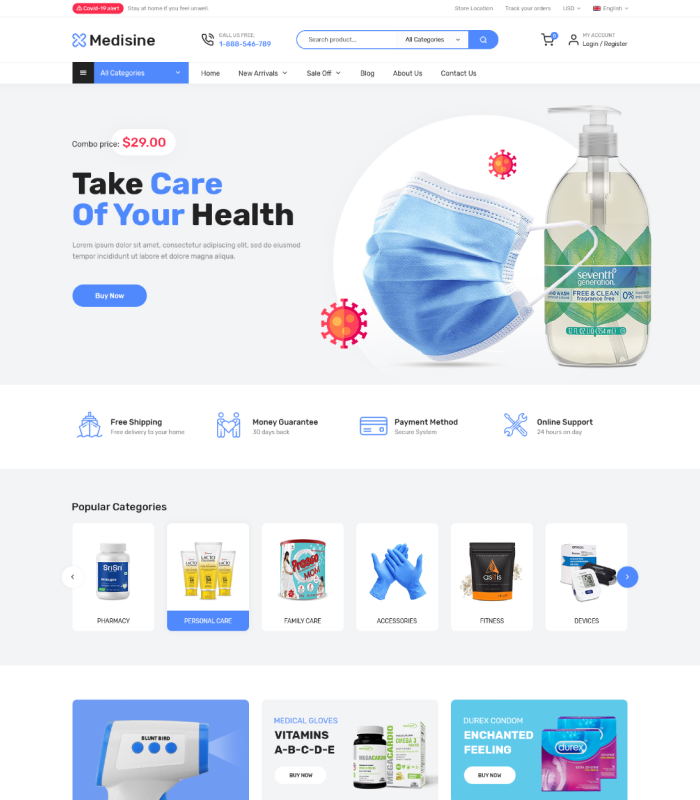 #5: Shopping - Clean Multipurpose Responsive PrestaShop 1.7 eCommerce Theme with Mobile Layout Supported
Shopping Theme is about eCommerce with Mobile Specific Layouts. You can build marketplace with optimized displayed in smart devices.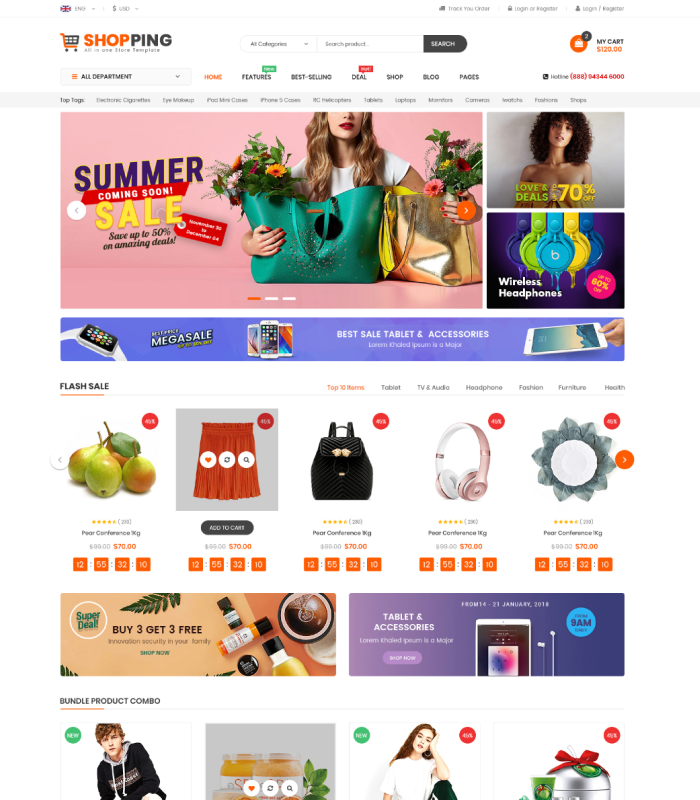 To summarise, whatever you choose theme, we are sure that its functions and organization meets your demands. So the final thing you want is Support after that.
To get support, you can submit ticket via Support System. Or you even can request Custom Work Service if you want to change something with reasonable fee.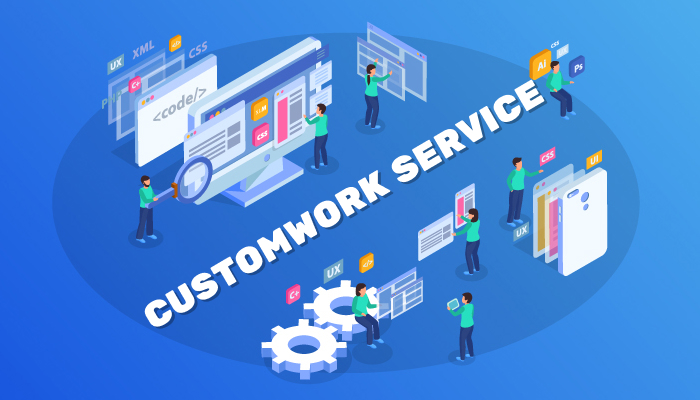 Last but not least, hope that this blog will help you have some good ideas to choose template for your online business. If you still cannot find any items, you can see our PrestaShop Theme Portfolio to view more.
Many thanks for reading!