I. SM Mega Menu replaces basic menus on responsive site.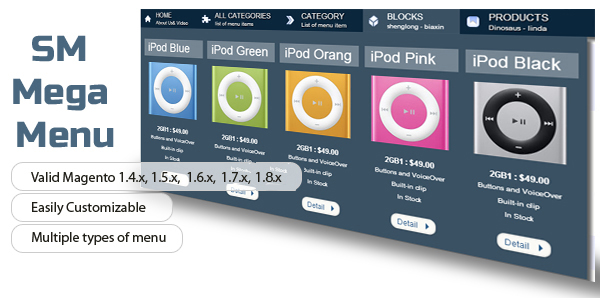 SM Mega Menu is an upward trend for web design especially e-commerce stores. It is designed to bring a new experience of easy navigation and useful features.
This module shows users all navigational options at a single glance, you will be able to display all content you wish: images, text, link, video... It's easier for the user to find what they want without having to spend a lot of time wandering about your site. Click here to know "why should you choose SM Mega Menu for your site?"
This extension is used in all our themes. Check lists: here
II. SM Cool Showcase to show your items on top page:
With SM CoolShowcase, your items will quickly display a gallery with many type of effects and transition between them so that your news, events or products are be shown in the most eye-catching way. This module is designed with a model layout, supports many products displayed, allows users to browse through the slides by hover. Products are presented in an impressive style, accompanied photo, description, price, links to read more... Let's take SM Cool Showcase's features tour!
III. SM SlideShow II and SM Dynamic SlideShow to create an eye catching product slideshow
SM SlideShow II is a powerful sideshow solution to show products on homepage with text snippets laying on top of images, right of image. Come with 5 styles, more than 20 effects and features integrated, this module helps to attract the highest viewer's attention. Beside that, a lot of parameters can be configured in back-end, you can customize your own module as you wish. Take SM Slideshow II's features tour to feel more!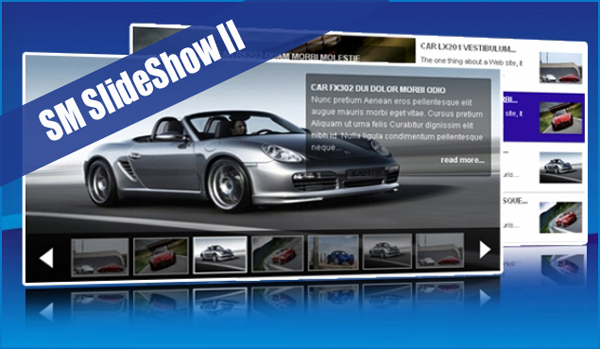 If you want to find a pro slideshow, SM Dynamic SlideShow will a great choice for you. It's advanced module and highly customizable for creative person so that users can actively create and manager information displayed by inserting the html tags. This module helps to display a beatifull slideshow with nice efects. It is designed fully responsive, automatically adjust stretch to fit any website layout or any position you want to put it. Let's take SM Dynamic SlideShow's features tour!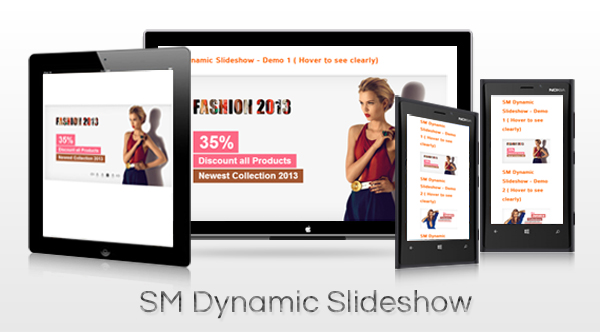 This extension is used in: SM Macy
IV. SM Parallax Slider - Responsive module for outstanding portfolio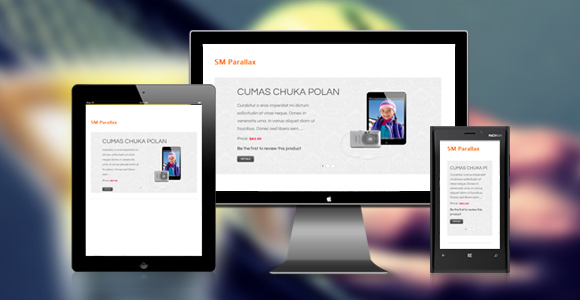 To display your specify products with responsive layout, you can use this new our slider module. SM Parallax Slider using a powerfull combination of CSS3 and JQuery, your highlight items will displayed with beautiful parallax effect, you can put module on top of page or another position. All images, titles, descriptions and detail button are able to hide or show, if you want it. Let's take SM Parallax Slider's features tour!
V. SM Extra Slider - Responsive Module to display featured products on your homepage.
If your store is a gigantic store, this module is what you should have to take into consideration. SM Extra Slider is a simple and flexible module, allows you to showcase your products in categories with slider effect as well as allows users to access the detail product page to purchase these items. Take SM Extra Slider's features tour!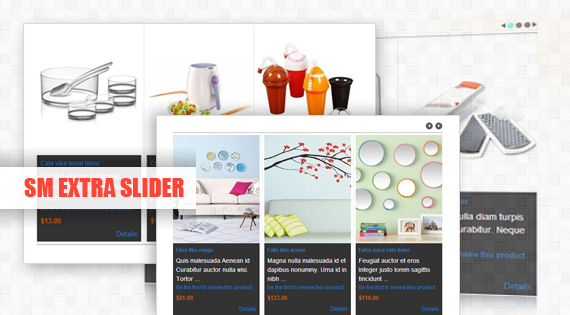 This extension is used in: SM Wedding | SM HiTech | SM GameShop
VI. SM Responsive Listing Module for showing list of items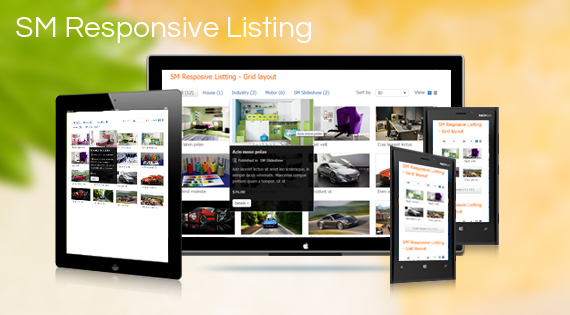 SM Responsive Listing will help your items present in categories as well as bring a fresh look for your site. Module suports showing multiple categories according to tabs, the viewer can optimize to sort items or change the viewing with grid or listing layout. It is designed fully responsive with exquisite design, clear layout and beautiful effects.
This is a flexible module, you can use it for showing products, news, articles... and put it any position you want. Let's take a SM Responsive Listing's features tour!
VII. Cloud Zoom: Image Zoom jQuery Plugin with More Features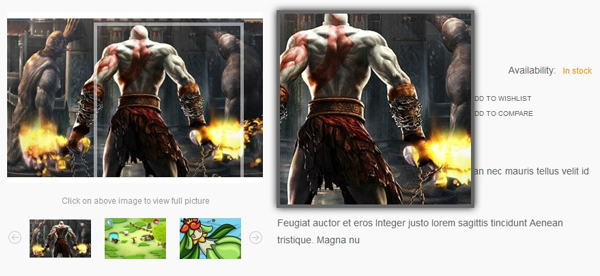 Cloud Zoom is very useful whenever you want to give viewers the opportunity to zoom in on details of images that you want to showcase without compromising the layout of your website. The images will be presented in zoomsize on the same page when vistors hower.
This extension is used in all our themes.
VIII. AJAX CART PRO Extension for quick buy.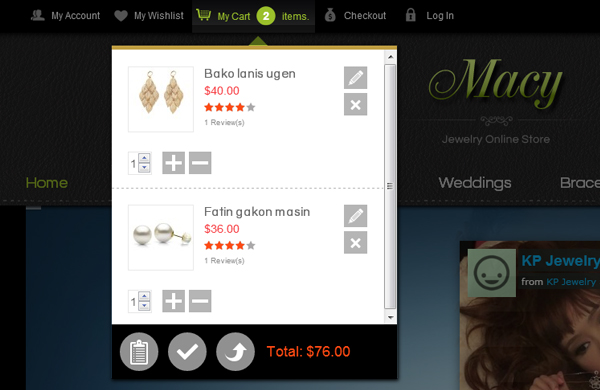 AJAX Cart Pro allows users easily add, remove, update products into shopping cart without having to reload Cart page. Items are added instantly with appealing animation effects. This immediate interaction allows users to continue shopping without waiting for pages to refresh. It has an intuitive design and aways on top all pages that customers quickly to check.
This extension is used in: SM Macy